Katie: Happy Holidays, dear readers! Today I'm coming to you solo with a special edition of our Bible Series: The Nativity Story. That's right, today we're going to be talking about Luke 2:1-20.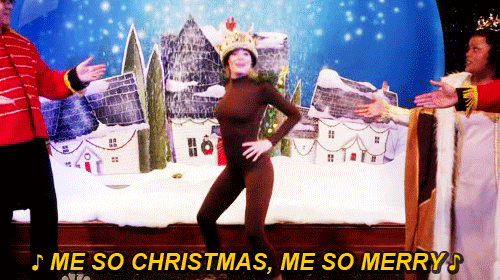 Luke 2:1-3: In those days Caesar Augustus issued a decree that a census should be taken of the entire Roman world. 2 (This was the first census that took place while[a] Quirinius was governor of Syria.) 3 And everyone went to their own town to register.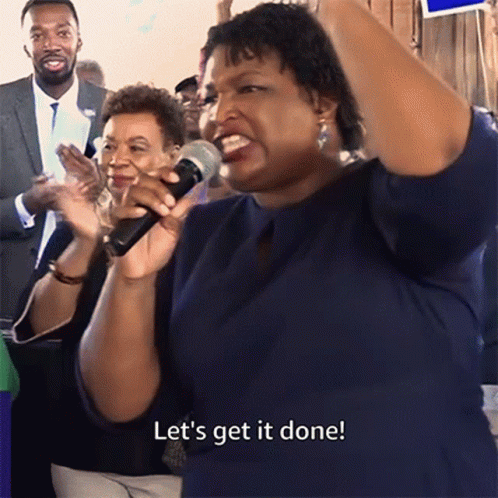 Luke 2:4-7: So Joseph also went up from the town of Nazareth in Galilee to Judea, to Bethlehem the town of David, because he belonged to the house and line of David. 5 He went there to register with Mary, who was pledged to be married to him and was expecting a child. 6 While they were there, the time came for the baby to be born, 7 and she gave birth to her firstborn, a son. She wrapped him in cloths and placed him in a manger, because there was no guest room available for them.
True Story – it wasn't until I was in high school that I realized that manger was not the name of the building where Jesus was born, but rather the name of the makeshift cradle that was really where the cows fed from.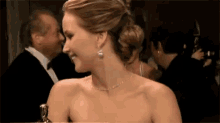 First, though, can we talk about what a nightmare it must have been to be traveling by donkey while heavily pregnant? For both of them? Worse for Mary, obviously, but how many times do you think poor Joseph had to lift her on and off said donkey when she needed to pee?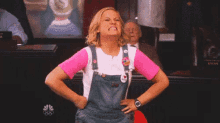 Circling back to the barn with its manger, honestly, that was probably a better option than any available inn. Your own blanket over freshly spread hay instead of linens that probably weren't clean and were almost definitely crawling with bugs, bed or flea. You could yell all you wanted because you weren't sharing walls with other people. And, you wouldn't have to stay on a mattress that had just been fouled with birthing fluids. Just move to a different blanket on a different bale of hay. Don't get me wrong, I'd definitely prefer a birthing suite in a modern hospital. I'm just saying the barn may have been more advantageous than it appeared at first glance.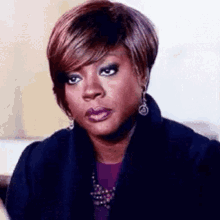 8 And there were shepherds living out in the fields nearby, keeping watch over their flocks at night. 9 An angel of the Lord appeared to them, and the glory of the Lord shone around them, and they were terrified. 10 But the angel said to them, "Do not be afraid. I bring you good news that will cause great joy for all the people. 11 Today in the town of David a Savior has been born to you; he is the Messiah, the Lord. 12 This will be a sign to you: You will find a baby wrapped in cloths and lying in a manger."
I don't know about y'all, but I would have been completely freaked out to have Tilda Swinton hovering in the sky above me with some wings and being all glowy and shit. Don't get me wrong, I ADORE her, but my drunk-from-trying-to-keep-myself-warm-ass-self would have just rolled my eyes hard and collapsed if that happened to me. Which makes me wonder – did the angel wait for them to regain consciousness or did they use some sort of hocus pocus to keep them awake and understanding while they imparted their message?
13 Suddenly a great company of the heavenly host appeared with the angel, praising God and saying, 14 "Glory to God in the highest heaven, and on earth peace to those on whom his favor rests."
Yeah, so if they weren't freaked out enough before…
15 When the angels had left them and gone into heaven, the shepherds said to one another, "Let's go to Bethlehem and see this thing that has happened, which the Lord has told us about."
16 So they hurried off and found Mary and Joseph, and the baby, who was lying in the manger. 17 When they had seen him, they spread the word concerning what had been told them about this child, 18 and all who heard it were amazed at what the shepherds said to them. 19 But Mary treasured up all these things and pondered them in her heart. 20 The shepherds returned, glorifying and praising God for all the things they had heard and seen, which were just as they had been told.
So, what was so special about this baby? What made him stand out? Did he glow? Was he a white baby born to brown people? OMG, WAS JESUS AN ALBINO?
The bible never really gives a description. ONE STEP FURTHER: was GOD AN ALBINO since the only description we have is that he's also the Father? Was he an ALIEN? IS THAT WHERE THE HEAVENLY HOST CAME FROM?