The Midnight Library by Matt Haig has an intriguing premise of exploring potential lives.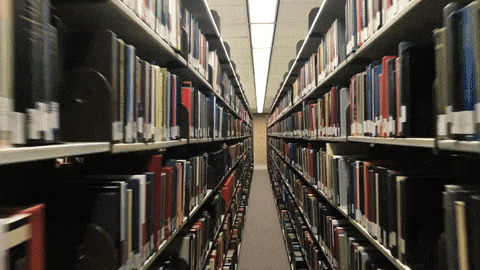 The main character Nora arrives in a mysterious library after trying to commit suicide. She is depressed and the loss of her cat sends her over the edge. The book introduces a type of time travel where Nora experiences the what-if situations from her life. She picks a book on the shelf and becomes transported into a new life where she makes a different choice. What if she stayed in her band, kept up with swim competitions, or opened the pub with her ex-boyfriend? Would that bring her happiness and make her want to live? The book's central device reminded me of a cross between It's a Wonderful Life and Groundhog Day. Nora predictably needs to enter several lives to fully get the message from the library.
I've always found solace in libraries, ever since my mom took me there in the summers. I often made friends with my librarian and even worked at one during college. It was always the place where you let your imagination run wild and free. So when my Mocha Girls Read book club selected this, I was fairly excited. It didn't quite live up, but it was a quick and easy read. With all the hype around this book, I was expecting something more intricate and science-fiction-y to occur. More like what happens in Doctor Who, less so about lessons are learned over time. Instead, it was more about mental health and appreciating the journey of life. That's a great message and it was well-written, so I wasn't too disappointed.
Nora seems a bit ungrateful for this magical opportunity. The opening is quite dark, which I commend Haig for writing it vividly. You can tell he layered kernels of truth here from his mental health struggles. My favorite lives/library books were when she became a scientist in the Antarctic and the rock stardom one. Her life where she had a daughter weirded me out as she was being complacent and awkward with her kid. I do see how that situation could be relatable for married readers with kids, unlike myself. I'm not sure I'll read another book by Matt Haig, but I was glad I gave it one last shot from the library.
If you're pondering your existence or looking to find reasons to appreciate life, this is worth a read.
More musings and reviews on my blog, Confessions of a Pop Culture Addict.