The Black Cabinet: The Untold Story of African Americans and Politics During the Age of Roosevelt by Jill Watts was our Mocha Girls Read book club selection in June. It became a very timely selection after the horrible death of George Floyd, which shone a brighter light on Black Lives Matter activism in America. As a Black woman, I was suffering from emotional exhaustion during that time. This history book actually helped put so many current things in perspective. We have come a long way, but there's more work to be done.
The Black Cabinet is a deep dive into how the unofficial group of Black intellectuals brought about social change during the FDR years. Part one swiftly covers the early 20th century where things were pretty bleak all around. I was especially angry after reading about many presidents how blatantly allowed lynchings and refused to outlaw them. There was an initial "black cabinet" with Black civil servants meeting in a popular DC cafeteria. It was dismantled after race tensions spiked and Woodrow Wilson got rid of most of the Black government workers. The book then focuses on the individual backgrounds of the FDR period black cabinet. The five major figures are the educator and women's club leader Mary McLeod Bethune, the Harvard trained economist Robert Weaver, the brilliant attorney William Hastie, the crusading newspaper publisher Robert Vann, and the Howard University-trained journalist Alfred Edgar Smith. I especially loved learning more about Mary McLeod Bethune as the Black women's center in my hometown was named after her. Her friendship with Eleanor Roosevelt was vital to the cabinet being taken seriously by the president and his immediate staff.  This is quite a fact-heavy book that includes surfaced stories of smaller figures who helped shaped the cabinet. It leans more into historical text that presents what happened and less of a narrative text with commentary. I highly recommend this to be taught in schools to shine a light on how hard and long people have been fighting for civil rights in America. This would be a great gift for history and political enthusiasts.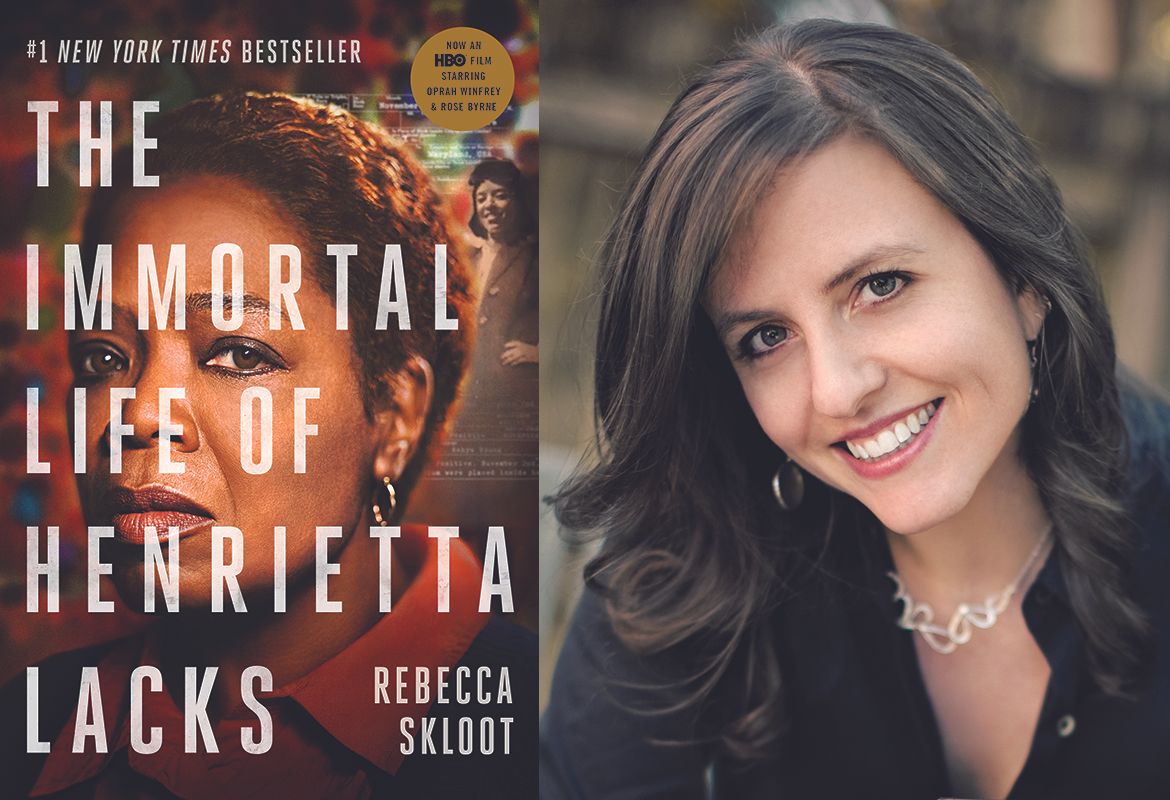 In contrast, The Immortal Life of Henrietta Lacks by Rebecca Skloot is part-history and part-narrative. Skloot reveals the medical history of the HeLa cells along with a first-person story of how she came to write the book and meet the Lacks family. Her entire research process is part of the book itself. It was an interesting read about how medical ethics and experiments have evolved drastically over time. It is not as illegal as one would think to keep cells without informing patients. Henrietta Lacks went to John Hopkins for cancer treatment, which unfortunately accelerated tumor growth of her disease. Her cells were collected and found to unexpectedly multiply indefinitely. Using her cells, eventually led to a cure for Polio and are still used to this day. Much of the book follows Deborah Lacks and her determination to learn more about her mother while fiercely advocating for recognition. It takes many months for the author to gain her and her family's trust. These moments of the book were especially illuminating to me. Many Black people are rightfully wary of medical experiments after the Tuskegee incidents. It took me over two months to finish the book. I was exhausted from reading about Black people in pain, especially with COVID-19 disproportionately affecting Black and Brown people in the USA.
Despite how long it took, I was thoroughly fascinated when reading about Henrietta and her one-of-a-kind cells. And I wasn't the only one! Oprah starred and helped adapt it for HBO. I haven't seen it, but glad Henrietta's contribution is finally being celebrated. This was another Mocha Girls Read selection for Banned Books week in September. A Tennessee parent didn't like how it talks about vaginas even though it's entirely clinical in the book. This a well-written and powerful book that makes history and science interesting! Many curriculums could benefit from its inclusion. If you're even mildly curious about medical science, this is an excellent book to pick up. I would also recommend this for anyone looking for unconventional non-fiction narratives.
Read more of my musing on my blog, Confessions of a Pop Culture Addict.