For a large chunk of 2019, I re-read J. D. Robb's* entire In Death series. It's a futuristic mystery series set about 40 years in the future. As of January 1, 2020, there are 49 novel length installments and several shorter novellas. Book 50 releases in February. This review features the cover art for book 39, Festive in Death, since it's holiday themed. (Don't worry – I'm not going to try and claim the entire series and hit my Cannonball on the very first day!)
Lt. Eve Dallas is the central character, and the character development and world building done by the author is most evident in relation to her. This New York of 2059 has rebuilt itself after the Urban Wars in the 2020s. It's very much like the New York we know and love now, but with technological upgrades. Dallas is not a native New Yorker, but feels driven to be there and to be the best murder cop she can be.
Roarke, an Irish business magnate and quite possibly the best looking man on Earth or off, is a person of interest in the case featured in the main installment. He's a mostly reformed criminal who has taken his business legitimate, but still dabbles in gray areas to keep things interesting. Until he meets Dallas. He's immediately fascinated by her and tries to pique her interest in him not just as a suspect, but as a romantic interest. Of course he sends her coffee, real coffee, not the artificial sludge served burnt at Cop Central. True love ensues.
Dallas is on the bitter edge of burn out after ten years on the job. She has two or three really excellent friends, but really is all about the job. Having a relationship is new to her and their path is often rocky.
The cases in each installment are sometimes ingenious, other times repetitive. How could they not be after this many books? I really read them for the relationships.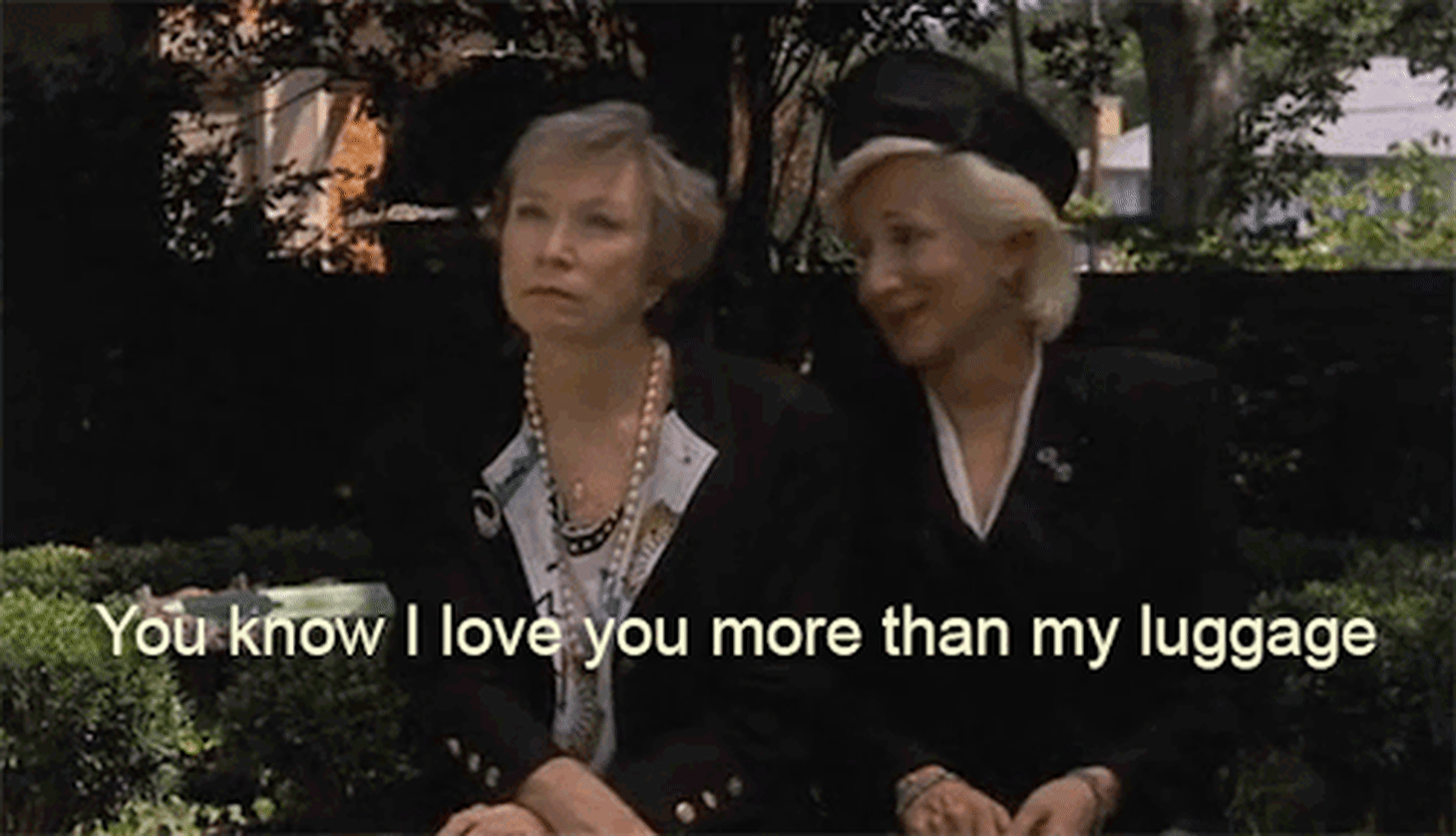 As Dallas grows more secure in her relationship with Roarke, she opens herself up to relationships with friends and co-workers. These are what make the books interesting to me, the snarky verbal jabs exchanged with her aide (and later partner), Peabody, the father-daughter relationship with her mentor, Feeney, the shock and awe approach to clothing practiced by her friend Mavis. I find myself wondering what happened to this character or that, and often they pop up again at the most random times.
The books are not perfect, but they are fun. If you are looking for something to read on your commute or to take your mind off things, I recommend these. They're enough to take your mind off things or make time pass quickly, but not all-consuming like the next installment of Outlander. The first is Naked in Death. Reading them in order is best, they often reference previous installments, but it's not tragic if you get a little out of order, either. (Yes, I really do plan vacation time around the release dates of the Outlander books.)
ETA:  In the wake of the Romance Writers of America meltdown, I should also note Robb's growth as a writer when it comes to diversity and inclusion. In the very early books, they were pretty white and straight, but that has changed. Both the LGBTQIA characters and the non-white characters have gone from being one dimensional and described mostly by appearance to having real back stories and motivations. There is even an on-going discussion about sex workers.
*If you're interested in such things, J. D. Robb is a side project for romance novels Nora Roberts. She has sold more than 500 million books worldwide.