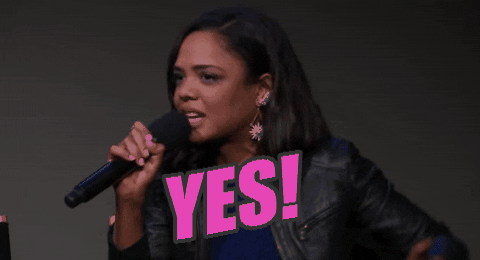 Seriously I got nothing to say that probably has not been said by thousands of people before me who finished this fantastic book. Owens hit on something here that I think a lot of readers long for. A very developed character and plot with some mystery elements in it with a totally blindsided ending that I didn't see coming. I loved this whole thing. I think we will be talking about "Where the Crawdads Sing" for decades.
"Where the Crawdads Sing" follows a 6 year old Kya Clark and what befalls her after her mother leaves her family. Soon enough Kya is the last Clark left standing. She is called "The Marsh Girl" by the locals and uses her wits and the friendliness of the African American community to get by. The book jumps between Kya growing up in the marsh to a murder investigation that takes place in 1969/1970 into who could have killed local golden boy Chase Andrews.
Ugh. So I am going to try very hard not to spoil because I don't want anyone coming after me. Seriously though Kya is fantastic. She's most similar to me to how Scout was in "To Kill a Mockingbird." Kya is resilient and so scared of being left though you want to hold her. Her friendship with another resident, Tate was wonderful to see. You get to see a young girl and boy start to realize that their friendship could turn into something more. However, there are a lot of obstacles due to how Kya was raised (or not raised) and the prejudices of the local community.
I won't get into other characters like I usually do except to say that every secondary character was ridiculously well developed. I loved Jumpin and his wife Mabel. Tate was so good. So was the character of Jodie. I loved how Owens slowly reveals the history of Kya's parents. I thought that could be another book (prequel) or something. What we find out was so good.
The writing was great, lyrical, and it made you feel at times as if you were standing next to Kya as she fed the geese and explored the marsh.
"There are some who can live without wild things, and some who cannot.'"

"thousands upon thousands of yellow sycamore leaves broke from their life support and streamed across the sky. Autumn leaves don't fall; they fly. They take their time and wander on this, their only chance to soar. Reflecting sunlight, they swirled and sailed and fluttered on the wind drafts.
The flow was great. I usually loathe jumping around chronologically in books but it made sense why Owens wrote it this way. And after a while we catch up to the present so we don't jump back and forth anymore.
The ending. Gut punch. So good. I seriously went ack (not literally) and had to go back and re-read some things.