Katie: Gentle Reader, for my fourth Cannonball (third as half of PattyKates), it is somehow fitting that our first review is a new release by none other than Kristen Ashley. It seems like an obvious choice in retrospect, but we were actually stumped about what it would be until we realized that she had recently released The Hookup, the start of her new Moonlight and Motor Oil series.
Summary: Eliza is a good girl and new to Matlock, Ky. As with many of KA's heroines, she's overcome a lot to find a little niche of happiness. She's got a good job, great friends, and a sister and nephew whom she adores – almost as much as she adores the numerous strays she's taken in over the years. She literally has birds that sit on her shoulder and sing to her while she makes breakfast.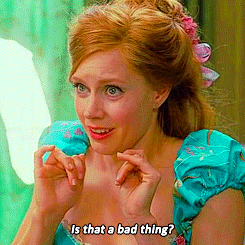 Johnny Gamble is a good guy. The description provided made me think of John Krasinski in 13 Hours. Johnny is repeatedly – and pointedly – described as beardy, ripped and tall.
The bad news is that he's IN LOVE.  His ex-love-of-his-life left him without warning several years previously, but he never really got over her. The entire town knows this and the gossips are in an uproar after he has a hookup with Eliza which seems to be leading to more.
Drama ensues.
The Good
Katie: KAshley obviously got herself the good ghostwriter for this book. It was fairly tightly plotted, had a few misdirects to make it mildly interesting, and only a few instances of the wrong homonym being used.
As is often the case with the books by the good Ghostwriter, I liked the female protagonist a lot. That's not really a surprise though, because KA's ladies are pretty much interchangeable. She's smart, sassy, has great fashion sense, and has a cutesy nickname for her man. In this case, it's Ghostrider. (Which makes me wonder if someone has been reading our reviews and got an idea. Ghostwriter. Ghostrider. They sound the same, after all.)
Patty: I kept expecting the bottom to drop out. Surprisingly, nary a "hook around the neck" to draw the female protagonist closer (a standard female bodily relocation move for KAshley), not a single-syllable male grunt exchange to be had. There was the stock sad childhood backstory but it was more than tolerable as it added to Eliza's quirks instead of being the Wet Blanket Plot Point. The supporting characters were fun and pretty well developed and there were lots of animals and love of said animals, so that was cool.
The Bad
Patty: Johnny is everything every KAshley hero can be: a bossy, uber-manly man whose emotional redemption can only be found by having crazy sex with a good woman.
The book was told in alternating POVs, and one paragraph that had me laughing out loud was when Johnny described what Eliza was wearing:
"…a pair of simple, flat, fawn suede sandals that had a wide strap across her toes but notched up the sex-kitten factor with the tasseled strings that snaked up her calves."
Listen: No man I've ever met would be able to go beyond "Uh, brown flip-flop things".
Katie: Ahem.
Point taken, though. None of KAshley's alpha assholes would.
It doesn't have the humor of some of her entries, which I kinda appreciated her at least making the effort to include. The sex though… I think it was supposed to be really hot right from the start, but every scene was just the same.
The Argument
Patty: It wasn't bad. I mean, I don't know if I think it was an OK read or if I think it was good for an Ashley romance.
Katie: I don't think there's really an argument to be had. It's probably better than at least 50% of the self published stuff you find on Amazon these days, but she definitely isn't stretching herself. She's found a template that sells and satisfies her fans. I'd probably crank out as many as I could before they lost interest, too.
Conclusion
Patty: It's easily the least offensive of her entries. Like, if you wanted to check her out, this book would be the best place to start without risk of your Kindle breaking because you threw it against a wall.