And so concludes my Great Austen Re-Read of (Mostly) 2016. This will be my last review in this format for a while, so I'll try to make it good. This is the seventh in my series of classic book reviews wherein I write them in the form of letters to the characters. I tried to read all of Jane Austen's books in 2016, and only missed by one. But reading Persuasion is as good a start to 2017 as I can think of, so perhaps 'tis a happy accident (she says only to make herself feel better). I've always thought it fitting that this was Austen's final published book as it's always felt to me her most mature. I'm glad I never read it as young person. I don't think I would have appreciated it very much. The vicarious pain and pleasure one receives from reading about longing and regret is something that I think sharpens with age. You know, like cheese.
(Spoilers for a two hundred year old book to follow.)
– – –
Dear Sir Walter & Elizabeth Elliott,
Not sure if you're aware that you're fictional characters (sorry to be the one to burst that bubble for you if you weren't), but the more I read and re-read (and think about) your creator's works, the more you seem to be the last in a long line of typical Austen characters slotted into her narratives for the sole purpose of representing those elements of British Society Austen disliked the most. Not because you do the most evil, but simply because THERE ARE SO MANY OF YOU. You and your kind—shallow, appearance-driven, money and status obsessed, close-minded, incurious ignoramuses—are the focus of her ire. Low-level villains who create a constant background hum of banal villainy for her heroes and heroines: those thoughtful, curious, compassionate (if flawed in other ways) people who represent a shining light in a hive of dull gray blobs of flesh.
And you're all the more tragic because you've done it to yourselves. You could be happier, more fulfilled. You could experience the joy of learning and reflection. You could be kinder and experience more love. You could disregard those things that others say are important for things that actually are.
But you won't. So I guess I have to feel sorry for you. You're too pathetic to hate.
Dear Mary Musgrove,
I almost included you in the letter to your father and sister (see above), but I felt sorry for you for playing second fiddle to your (superior) sister, Anne. It must sting to know that your husband preferred her to you, and only took you when she refused him. ("What, you're out of that model? Well, okay, I guess I'll take this one instead.") Or maybe it doesn't. Maybe you don't think that hard, or maybe you don't care if he wanted her first, as long as you were the one that ended up with him. I don't know. I don't know your life.
For me, though, your life is basically a cautionary tale for your sister, and pasted on your forehead is a large sign in block letters: WHAT COULD HAVE BEEN.
Dear Lady Russell,
See, this is why you don't interfere with other people's love lives unless they ask you to (and even then, proceed with much caution). I'm sure you had the best of intentions in advising the young and impressionable Anne (who viewed you as her surrogate mother) against marrying Captain Wentworth (for rather shallow reasons, I might add). But all you did was cause both of them eight years of loneliness, and at times, great emotional distress. Perhaps one could argue they will really appreciate one another now, and that their being older newlyweds will allow for a healthier, more mature marriage. But that's a really shitty argument for causing two people years of misery. Oh, but when they will be happy they will be SO MUCH HAPPIER BECAUSE OF ALL THIS SUFFERING.
I won't argue that isn't true. But it still sucks. You could have trusted Anne's feelings. She was a rational, kind, sensible creature. She knew what she was about, and she knew Wentworth's true character. Instead, you imposed your views of the world onto the story of their lives, and re-wrote their happy ending. They would have grown into each other, and those eight years could have been full of companionship instead of longing and regret.
I trust you've learned your lesson.
Dear Mrs. Croft,
I just love you, man. You can't always judge a person by their family (look at poor Anne), but you and your husband are such good people, it's hard not to take the opinions we form of you and translate them to your brother, that poor Captain Wentworth. Your presence also causes as much pain as it does pleasure. Anne saw in you what could have been if she had accepted Wentworth's first proposal, and while she feels affection for you, she also can't help but see you as a living reminder of her mistakes. She, too could have married a navy man, and had a sea-going life. She, too, could have been happy.
I'm sure now that's all sorted out, you will be great friends, and be the sister she should have had instead of the ones she got.
Dear Lady Dalrymple,
Who even are you?
Dear William Elliott,
New favorite gif, by the way. Hope you truly enjoy it.
Dear Mrs. Smith,
Okay, so in that scene where you ask Anne to enlist the help of her a-hole cousin, you're just a brilliant, brilliant little social manipulator. You knew that if she was marrying him, you couldn't tell her the real reasons you needed help, but you were willing to use her potential influence on her to get what you wanted anyway. I'm sure your actions were partially motivated by compassion, and not wanting to tell your friend that she was marrying a heel, but let's not kid ourselves: you were mainly motivated by need, and you knew how to get what you wanted. (Although, now I think about it, kind of a dick move NOT to tell her his true character.)
It's fortunate for you, then, that Anne didn't marry her cousin, because I don't think even her influence could have gotten that toad of a man to help you out and right his wrongs.
Anyway, all this to say, I can appreciate a lady who knows what she wants and how to go after it. Your misfortune has made you mercenary, but in like, a sweet way. It's fabulous. I mean, I guess not for you. But so fun to read about!
Toodles.
Dear Louisa Musgrove & Captain James Benwick,
I want to hear more from you, because HOW? And WHY? I am intrigued by the surprising turn in your relationship, and would love to read a book that focused on you. Perhaps a steamy sort of romance novel? I am a sucker for the opposites attract narrative, not to mention the grieving widower trope, and the silly ingénue turned reflective lady trope. It's not the sort of story the divine Miss A would have been interested in writing, but perhaps others might take up the cause? I know there's a crap-ton of Austen published fanfiction. The only ones I've been interested in up until now are Jane Fairfax (because I also want more from her) and the one where someone took it upon themselves to finish The Watsons. Maybe I should just find a romance novel that has a similar plotline and leave it at that? I'll keep you posted.
Dear Anne Elliott,
Your pain is my pain and all of our pain. Here, have a hug.
And the resolution to that pain is you living the dream. Here, have a high-five.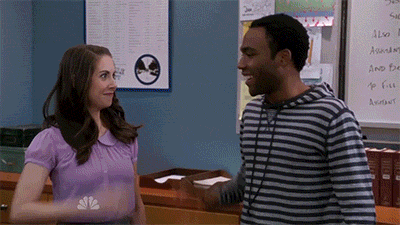 Dear Captain Wentworth,
Wow, you're kind of intense [fans self]. To have all of that focus and regard directed at you like you did for Anne . . . whoooooooo [fans self again]. I LIKE IT. Also, you're like, so full of feelings. Oh my god, dudes full of feelings is like catnip for me. Especially gooey feelings. Held for long periods of time. [pulls off shirt and sticks head in freezer] I just want to roll around all over the floor in a pile of your feelings and make purring noises.
. . . I'll show myself out now.
– – –
Love, Ashley
—> Jane Eyre
—> Sense and Sensibility
—> Pride and Prejudice
—> Mansfield Park
—> Emma
—> Northanger Abbey