A couple of years ago for CBR6, I re-read Jane Eyre, and because I was overwhelmed with the task of writing a review for such a classic book, I decided to get weird and write the review in the form of letters to the characters. Since then, with an eventual plan to re-read all of Jane Austen's books, I've had it in the back of my mind that I'd do the same with as many future classic books that I could. So. This is me doing that. And I'll be doing it all year for the rest of Austen's books, one every couple of months. I'm pretty excited about it, actually. (Spoilers for a two hundred year old book to follow. Seriously, all the spoilers. Don't read this if you haven't read Sense and Sensibility yet. Which you absolutely should, it's delightful.)
– – –
Dear Fanny,
Let's get this right out in the open first thing: You are a terrible, terrible person. And this is only compounded by the fact that you think yourself so great and faultless, not a stain of guilt on your soul, that rainbows undoubtedly sprout from your b-hole.
No, that's perhaps giving you too much credit. I believe 'mercenary' is an accurate descriptor, though. And perhaps 'sociopath.' Or maybe I won't go that far. Perhaps you are only a narcissist. See, I'm looking here for words that will describe you as the self-interested, uncaring, status-monger that you really are deep down inside. A person who not only cares so little for others that she actively promotes situations to their disadvantage, but who moves others to do so as well. There is no evidence whatsoever that you feel any sort of affection for anyone but yourself. I don't even think you feel for your son or husband, except as extensions of yourself and your image.
Still, after you stop speaking and I don't have to listen to you anymore, I can't really be bothered by you because ultimately I will always believe you will be deeply unhappy, never satisfied and always scheming, only one of many characters in this novel who represent Austen's deep criticism of the society she lived in.
Dear John Dashwood,
I have zero respect for you, you weak-willed pushover of a man with very poor taste in women. Your sisters needed you.
You son of a bitch.
Dear Robert Ferrars,
Although I do not care for you personally, I must let you know how deeply grateful I am that you decided to steal your brother's worthless fiancé out from under him, leaving him free to marry the lovely and deserving Elinor instead. Your motives were entirely selfish, so I won't praise you, but your role here cannot be denied.
Also, I'm sorry about your weasel face. Tough break, there.
Dear Lucy Ferrars nee Steele,
I just . . . I was trying to find a nice way to say this, but I really hate you. I hate your stupid face and your stupid sister and your stupid fake niceness, and the stupid way your stupid self got stupid engaged to my Elinor's most favorite person, and then you were too stupid greedy to let him go when you realized he didn't love you anymore. BASICALLY YOU ARE STUPID. But most of all I hate the way you treated Elinor, the kindest most lovely human being you have probably ever met. There was no reason for you to flaunt your engagement to her other than to keep her in her place, and indulge in the cruelest sort of vindictive behavior, solely to make yourself feel better about your own flagging prospects. You absolutely knew that they were in love with each other and you milked that situation for all it was worth.
In the words of one of my favorite film characters, you're not even pond scum. You're the pus that infects the mucous that cruds up the fungus that feeds on the pond scum.
And your hair is stupid.
Dear Sir John Middleton,
You're a nice chap, even if a bit of a dullard. If you don't mind some advice, though, you might want to expand your horizons a bit. "Hunting" and "hunting dogs" being your only expertise somewhat limits your ability to have an actual conversation. Still, you offered the Dashwoods an affordable place to live when their much closer relations completely deserted them, and you always have the best interests of your friends in mind. I can't help but like you.
Dear Mrs. Dashwood,
I'm sorry your husband died, leaving you homeless and virtually penniless, dependent on anyone who is willing to help you.
You have lovely daughters.
Er, okay . . . . byeeee.
Dear Margaret,
You're basically not in the book at all so I have nothing to say to you, though your movie counterpart is quite delightful.
Dear Mrs. Jennings,
Marianne was kind of a turd to you throughout large portions of this novel, and you didn't deserve it. You're a nice person, if a bit oblivious. Maybe just think a little harder before you say things out loud, though.
And just a quick question, did you drop Charlotte on her head as a child, or . . . you know, never mind. We won't dwell on it.
Dear Mr. Palmer,
Stop being such a dick to your wife. Sure, she's possibly the most dimwitted, annoying person on the planet, but you're the one that decided to marry her. Sleep in that bed you made.
Dear Mrs. Palmer,
Get it together.
Dear Willoughby,
Halfway through this book, I was ready to punch you in the nards until you cried uncle, but I forgot about the end part where you explain away a lot of terrible actions as you just being a frivolous, selfish, weak-willed idiot, and not a betraying cold-hearted lust-monster like everybody thought.
I still think you're a dickweasel, though.
Dearest Colonel Brandon,
You beautiful sweetheart of a man. I don't know if my extreme affection for you is permanently colored by the late, great Alan Rickman playing you in the 1995 film (it probably is), but either way, my affection for you is intense, and it is real. I can't even be glib at all in writing to you because all of my other feelings are currently being swamped by the overflowing of goopy sappiness you provoke in me. Marianne better treat you right, that's all I gotta say.
Dear Edward Ferrars,
You're kind of a weeny, but Elinor loves you, so I'm with you all the way. She wouldn't love you if you didn't deserve it. Also, it's pretty great that you decided to honor that shitty commitment your idiot past self made to Lucy Steele, though it was making you miserable even before you met the love of your life and realized you could never be with her. I suppose I don't blame you for being so reserved.
You better just thank Jebus every day that things shook out the way they did. You could have had a MUCH different life.
Dear England in the 1800s,
Fuck you and your stupid inheritance laws. This is all your fault.
(Don't worry, you eventually get your shit together. And by the way, thank you for Sherlock and Doctor Who and The Great British Bake-Off. And oh, Emma Thompson also. And JK Rowling. Fuuuuuuck why am I not British.)
Dear Marianne,
Oh, Marianne, you beautiful, naïve, sophisticated newborn baby. I love watching you grow up over the course of this book. It's painful to watch it happen sometimes because you are SO open with every feeling that you have ever had, as if a feeling is only real if it is expressed and someone else has seen it and validated it. And unfortunately the reason you learn reserve and the value of sense is due to heartbreak and humiliation, both by a trusted paramour to whom you had promised your heart, and by your most cherished sister, who felt pain as deeply as you and in nearly the same circumstances, and did it in such a way that put your own behavior to shame.
It's lovely to be open and emotional, but it's okay to be quiet once in a while, too, and keep things to yourself. Feelings don't necessarily need to be expressed, only felt.
Now go make lots of chubby babies with Colonel Brandon, that delicious kumquat of a man.
Dear Mrs. Ferrars,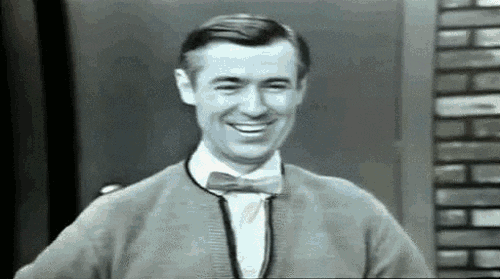 My Elinor,
Perhaps this is only a realization I could have come to as I grew older, but you are by far my favorite Austen heroine. I feel great affection for Lizzie Bennet and Anne Elliott and even that silly Emma Woodhouse, but something about you speaks to me on a deep, unfathomable level. Your quiet reserve that hides such depths of emotion, your kindness even to those who most seek to hurt you, your love for your sister and your family, your ability to see what needs to be done, and do it without complaint. I just admire you so fucking much. You are the queen of my heart.
I'm not the first person to call you 'my Elinor,' either. That honor belongs to your creator, Ms. Austen. I'm guessing since it's her mind that gave birth to you, she felt the same way I do about you, and so I shall shamelessly steal her affectation.
The only thing is, my darling Elinor, I think it is all right for you to think of yourself first every now and then, and let all that deep emotion out of its cage every once in a while. I'm sure nobody who matters will mind.
Love,
Ashley