*This one needs a disclaimer and a trigger warning. In an attempt to rationalize the thought process behind the idea that a romance novel could employ the tropes that this one does (Enemies to lovers, Kidnapped, Marriage of convenience, Mistaken identity and Victim falls for rapist) and still find a welcoming readership, there may be a bit of Devil's Advocate stances tossed about. Please note: this is strictly an exercise in disambiguation and a genuine attempt to understand how this story could be conceived, presented and accepted as romance.
Patty: I propose we split this review in two: first the obvious, lighthearted snark, then down to the real business of discussing the WTF.
Remember when we reviewed the KA series with the motorcycle dudes? Katie noted that the author had obviously watched SoA and had modeled her stories after that show. Whelp, KA is definitely an HBO subscriber (or she's just capitalizing on the fandom) because this book is 99.9% House Targaryen. The .01% missing are the dragons.
Katie: I'm sorry. I'm having trouble with light hearted snark with this one. In the first three chapters, Circe, the heroine, is raped seven times by her count by the "hero." Nine by my count. I don't care if he made her come twice. That's just mechanics. She was definitely NOT consenting. SHE'S actually counseled "that's just their way, dear. The way of true warriors. You'll come to like it."
This one is ripped straight from the Dothraki on #GoT. The guys even have braids like them. Patty wanted me to read this one so we could have a discussion, so let's get to it.
Patty: You watched GoT. Did you have the same reaction when whatshisface – Khal Drogo – took Daenerys as his bride, raped her until she was advised to work it and then they lived happily ever after until death did them part?
Katie: Yes, actually. I couldn't understand why everyone was so excited to have a tiny blond chick repeatedly violated by that guy who used to be married to Denise Huxtable. I didn't stop watching the show, true, but that wasn't the only story. I fast forwarded a lot during those episodes. Actually, I fast forward through at least half of most #GoT episodes.
Patty: Lenny Kravitz was a Dothraki? Actually, I could see that.
Katie: Not that one, silly. Evidently she's still married to this one:
Patty: My bad. But we digress, as per the usual. Focus! Straying away from the WTF for now, you have to admit the storyline was hilariously obvious. Total Fanfic-Wanna-Be. Wholly snarkworthy and unequivocally KAshley.
Katie: I hope George R. R. Martin is getting a kickback on this one. The ripoff is SO blatant.
I also find it excessively ironic that this is the "fantasyland" series.
Patty: So this second installment follows the magickness rules of the first book: body-swapping doppelgängers from "our" world to an alternate world. An alternate world that comes this close to being straight plagiarism, but whatever. (The heroine's name is Circe, FFS!)
Anywhoodles, Circe finds herself somehow transported to a Dothraki Korwhak Bride Hunt – which is exactly what it sounds like – catches the eye of Khal Drogo Dax Lahn, is chased, overpowered, claimed and raped by her new husband. That is your Meet Cute, folks.
And they lived happily ever after… after she Stockholm Syndromes herself into empowerment.
Katie: Having seen rape, near rape, and other violence and abuse toward women used in so many KA books, I… just can't any more. This used to be fun to snark all over, but her books have gotten progressively darker and more violent towards women. I guess I'm not able to disassociate myself enough to be able to just enjoy the books.
And, judging from the hundreds, if not thousands, of 4&5 star reviews on Amazon, I'm obviously in the minority on this one.
The weird thing is that this stuff doesn't bother me (at least not as much) if there is a legit reason for it, like in a mystery or suspense or spy novel. I think it's the fact that it's being used so excessively in romance is what makes it problematic for me. I wonder if it's because it's a woman writing this for other women? How sexist is that, though? It makes my brain hurt just thinking about it.
Damn you, Patty. You have me psychoanalyzing myself over Kristen Ashley.
Patty: I forgot who came up with it but there is a literary critique practice called Death of the Author. The gist is that you should divorce the author's human context from a story; the writing and the writer are not related. Whoever the author is, their religion, political views, ethnicity, biography, etc. should not factor into your interpretation of the text. Basically, you can't hold them personally accountable for plot events nor should any information you know about them off-page filter into your deductions. Having said that, if this story had been written 200 years ago, you still would not have liked it, but I'd wager you would not have been so offended. Because KA is allegedly a "Modern Woman" as is the heroine, the sting is greater, no?
This is a $2.99 romance novel. That's all it is. It's an unoriginal re-telling of one piece of another story written by a different person. Neither was intended to serve as a PSA, neither blatantly espouses the notion that rape is OK, nor do they denounce it outright. It's just a plot point and fuck yes, I find that jarring and distasteful, but either other readers can disassociate or the notion that the romantic end justifies the means is accepted. The book tries like HELL to pass rape off as a cultural thing with the Dothraki Impostors: that is how they are, that is what they do, how it's always been, and everyone is totes cool with it because it is – in their faux-culture – how one claims a Mrs. So, technically, it's not rape.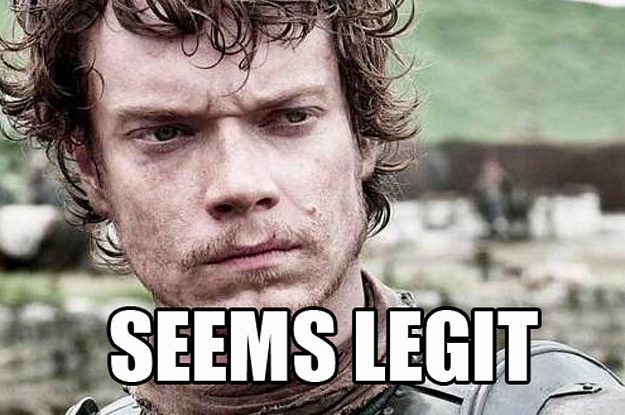 Except when they venture to neighboring villages and rape and pillage. Then it's rape. Kinda like how it's OK for a woman to sleep around if she's European because they are all like, French or something, and like mimes so pretty much anything goes. Otherwise…
I need to stop drikewing. Revriking?. KATIE: FRIENDS DON'T LET FRIENDS DRINK AND REVIEW!
Katie: Patty. I told you to put the Macallan away before we even started. You're the one who insisted we read this damn thing. I'm just saying.
Gentle reader, we'll have to leave you here. Spending anymore time on this fan fic inspired template of tropes? Therein lies madness.