We have been working our way through two of Kristen Ashley's longer series, the Burg books and the Rock Chick books. Some are better than others – we have a theory about ghost writers – but rather than write a bunch of reviews that are essentially the same, we've compiled a Letterman-esque top 10 list.
Top Ten Things You Need to Know When Reading Anything by KA
1. Men must close the distance between them and their women at all times via female bodily relocation.
*They hook their arms around waists.
*They palm the back of women's necks.
*They use their sculpted arms to cage female bodies against walls, cars, trees etc. and lean in.
Obviously the person that created this image is an Ashley fan:
2. Women cannot consistently walk or traverse small distances on their own. They must be carried:
*Upstairs
*Downstairs
*into cars
*out of cars
*onto couches
*Into bedrooms before being unceremoniously tossed upon a bed
Not every event needs the Rhett and Scarlett treatment. Wait. Does this mean we DO give a damn?
3. Women must not be allowed to utter more than the male protagonist's name during any argument before being interrupted with Mansplaining Wisdom:
*"Joe – "
*"Colt – "
*"Mike – "
4. Women don't get angry, not really. Instead, they are:
*Cute
*Sassy
*Spunky
*Feisty
5. Someone will get shot. Someone will ALWAYS get shot. These people should have one of those punch cards for their local hospital waiting room.
6. Epic amounts of slut shaming, usually by female characters, and often about themselves. Sometimes it's based on behavior, other times appearance. Interestingly enough, the very same characteristics and actions that women use to label themselves are the same ones that got the attention of the men for whom the slut bell tolls.
7. The lead female character is always an amazing cook if you listen to the descriptions, but the recipes always sound gross and over processed to me. And WHO has the time and inclination to make hot fudge sundae sauce, from scratch, after a full day of work? It should also be noted that only men can grill.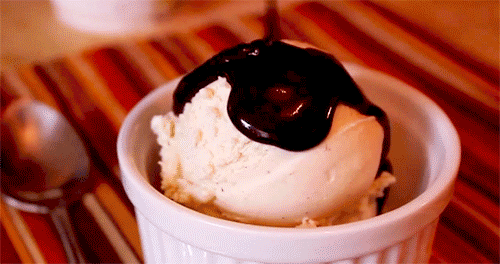 8. The hero ALWAYS breaks it off shortly into the relationship to protect the heroine from getting too emotionally involved with him, and he does it in the meanest possible way. When they get back together later, she is supposed to realize he was doing this for her own good and forgive him, no questions asked. Fuck that noise.
9. The heroine is always fetching her man a beer or a cup of coffee. Setting aside the fact that evidently these guys are incapable of finding the applicable appliance on their own, much less using it, DOES NO ONE DRINK A SOFT DRINK?!? These people are ALL lushes on permanent caffeine highs.
10. Everyone is in phenomenal physical form without any evidence of actually performing some physical activity (bedroom acrobatics aside). All men wear t-shirts that aren't meant to be tight but their superb musculature renders them so. Cargo pants. Don't forget the low riding cargo pants. And the ladies all wear their hair "out to there" with perfectly applied smokey eye.
BONUS: We kid you not, Kristen Ashley has conventions around the world. The next one is in Seattle. If you live in that area, please go and report back. We HAVE to know who reads this shit and enjoys it. Pretty please. We'll be your best friend! (Katie: I tried to get Patty to go. I can STILL hear her belly laughing 1500 miles away.)