On 2022's Read Harder Challenge Task 6 is to read a non-fiction YA comic. Each year when the Read Harder tasks are unveiled, I go through my over 600 book deep to read list on Goodreads looking for books to fulfill each task. I knew this one would be difficult, there just isn't much in the way of non-fiction graphic works on my TBR, which is an area I could do to grow in (thus, doing this reading challenge each year since 2015). I was surprised to find Thi Bui's The Best We Could Do lurking on my list and had zero recollection of how it had gotten there in January of 2018. I checked my library had it and added it to this year's to read list.
I don't think I was expecting quite the gut punch this work delivered. In fact, I know I wasn't.
The Best We Could Do is a debut graphic novel memoir which started its life as an oral history project Thi Bui undertook in grad school. She wanted to better know her family, better understand who she was and where she came from. What she ultimately crafted over many years is an intimate look at her family's journey from Vietnam after the fall of Saigon to the United States and how her own experiences as a refugee ultimately affected her relationships with her family and how she interacts with the world around her (always ready to run). The story is bookended by Bui's own experiences becoming a mother, and how that change of status opens her up to understanding what it means to be a parent-the endless sacrifices, the unnoticed gestures, and the depths of unspoken love.
Bui is honest in her prose about where her information comes from, and how the story she is telling is both hard to relate and difficult to keep bias out of. There is a lot of fear and anger on the page as well as love and compassion. Bui's art helps set the mood of the story, but it is the words that do the heavy lifting.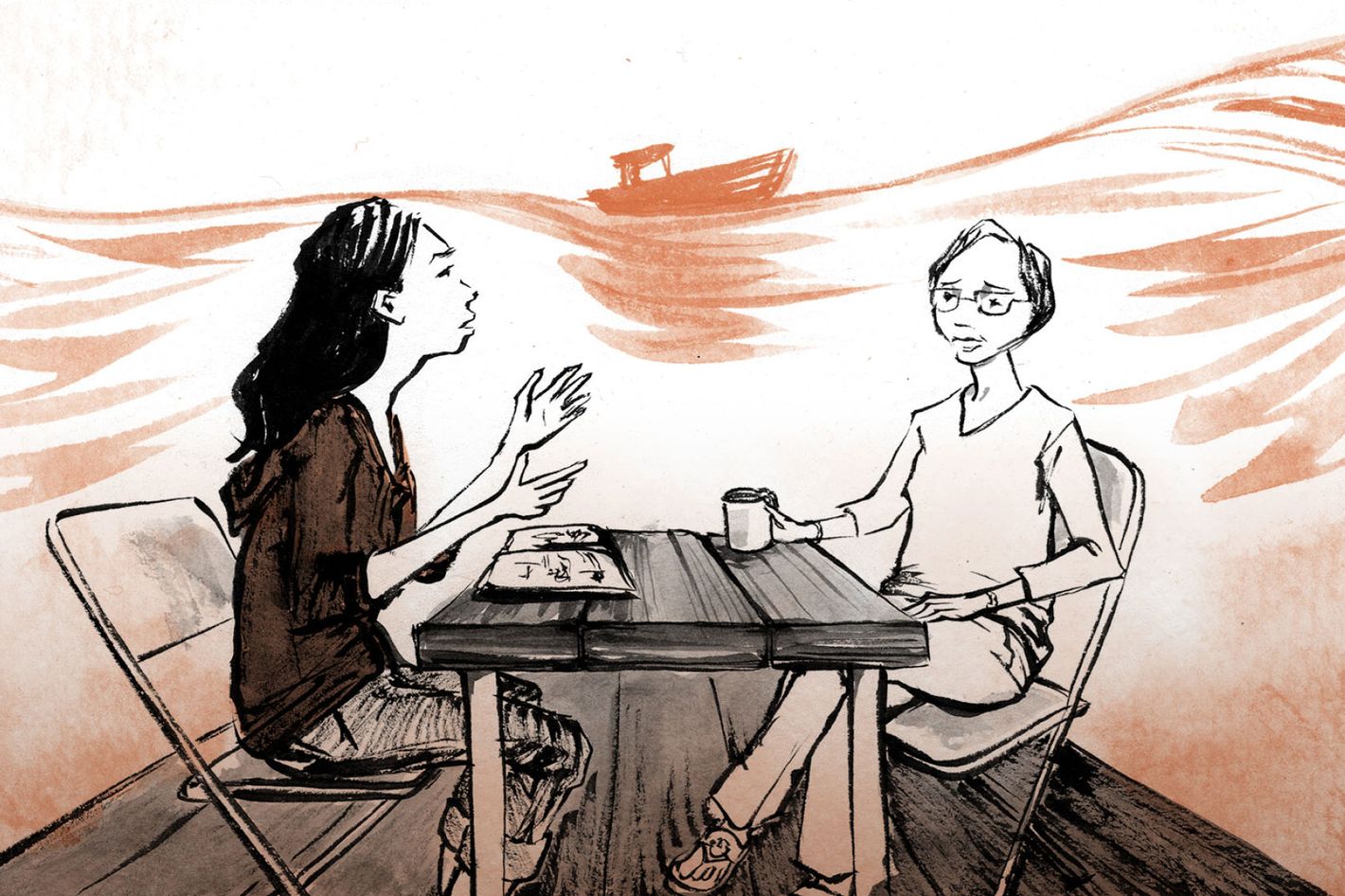 Bingo Square: Monster (Every war and refugee crisis is a monster lurking, harming all those who encounter it in some way.)