What a great send up of "You've Got Mail!" I loved every bit of this book. It was a well-done romance and even though you know who "Sir" is, the fun was reading/watching it all come together. Just read this book if you want to be in a good mood afterwards and smile. I absolutely loved the character of Gracie and felt for her and her dreams deferred to run her family's champagne store. Also come on, champagne? I was in heaven reading this book and also found myself getting hungry reading about the food that was being eaten by Gracie and others.
"To Sir, with Love" follows Gracie Cooper. Gracie is struggling to run her dead parent's champagne store. Though she has a love of painting and the paintings she does sell well via the store, she doesn't know if she can do enough to turn things around on the champagne side. When Sebastian Andrews, a developer, comes to the store and tries to strong arm Gracie into taking a buy out so he and his family can buy the building, Gracie resists. Along with this though Gracie is instant messaging with a guy she met on an app that she calls "Sir." Gracie is a hopeless romantic and imagines Sir being the perfect guy even though she knows he has a girlfriend. But, Gracie finds herself running into Sebastian more and starting to think about him and what if.
Gracie was cute. I loved her, her whole family, and the people working at the store. I also adored Sebastian though he's the villain of the book.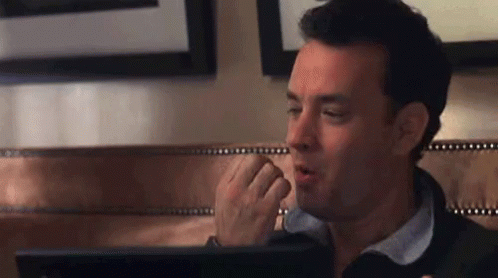 I maybe went and watched "You've Got Mail" yesterday.
The writing was great and so were the other characters. Gracie realizing that maybe her dreams have changed, and even though it's scary, she deserves to meet someone in real life and have them fall for her was great. Her sister and brother at first she is a bit estranged from, but you find out why and then they all come back together when Gracie finally starts to admit how badly the store is doing.
The other characters like Keva and May were great. I wish we had gotten a novella about Keva and her romance. We hear about it via Gracie, but I found myself very interested in that.
The setting of New York feels magical throughout the book. It definitely makes you want to run out and get some flowers and find a food truck and bench.
The ending was ridiculously cute.