I read We're Going to Need More Wine by Gabrielle Union for my last in-person Mocha Girls Read meeting in March. This memoir is a collection of moments that are mostly linear with some flashbacks. Unlike Becoming, the chapters are not as detailed about her early childhood. The book is all about keeping it real and reflecting on her past with levity. We learn about her family and how she at a young age she looked after herself. With no supervision, Gabrielle got up to some antics! She spent her summers in Nebraska with relatives in a predominantly Black neighborhood. But in California, she went to a white bread high school and often the only Black girl. This something I could relate to with my own school experience in Texas. She briefly talks about her movie career, but this book focuses more on how she lived. I did love how she reminisced about going to one of Prince's exclusive parties where he brought random people together. Who would say no to an invitation from him?!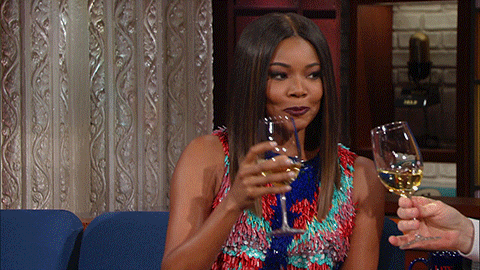 As a rape survivor, she dives into her trauma and how she eventually overcame it. She often dedicates time to speak with survivors. Many chapters dive into her boyfriends, which included pre-NBA Jason Kidd. They both had basketball in common during their brief romance. Alas, it did not work out as did her doomed first marriage to a football player. That whole chapter was a wild ride. She doesn't shy away from writing about her bad qualities, which I was surprised to discover. She eventually found therapy and started working on herself. And soon thereafter she met her current husband. She writes about trying to get pregnant and how the tabloids are far too into her personal business. Reading how she struggled with infertility was hard, but did have solace knowing she has a beautiful daughter now.
I saw Union speak briefly at the LA Times Book Festival when it was released. I'm glad that I finally read her memoir. It was a fun and thoughtful read. I appreciated her candor and sass. There wasn't much tea about other celebrities. If that's your jam, my MGR book club says Jenifer Lewis holds the crown on that! If you follow Gabrielle and think she's funny on social media, pick up her memoir. If you're unfamiliar with her, it might not be as fun but the chapters are rarely boring.
Rosie Perez's memoir was the very next book club selection for Mocha Girls Read. It was mere coincidence that we read two memoirs back to back. With a title like Handbook for an Unpredictable Life: How I Survived Sister Renata and My Crazy Mother, and Still Came Out Smiling (with Great Hair), I expected to laugh a lot. But this autobiography had darker themes especially diving into her childhood trauma. Rosie was a love child and ended up in a convent when her mother couldn't take care of her. It was heartbreaking to read the chapters of her early life where she was happy with her Aunt and then taken away. She endured emotional abuse and manipulation from her mother. Then, she was abruptly taken to a convent without much explanation and treated with severe discipline. Her siblings who have a different father also end up in the convent. But unlike Rosie, her mother invited them home for visits while Rosie was not. As she got older, she lived in a group foster home where she flourishes while also suffering. Her life was never easy, but she recounts it with a matter of fact tone and perspective.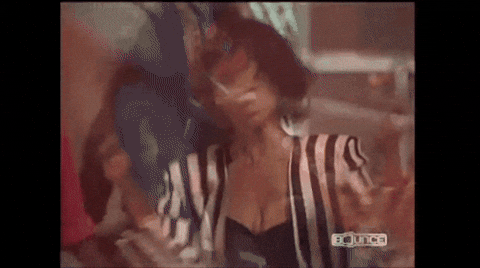 The book spends nearly all of it talking about her family and her difficult upbringing. I was so relieved when the book started to focus on her dancer days. It was the outlet she needed, but also the reader needed too. The end focuses on her career highlights and her Academy Award win. Similar to Gabrielle Union, Perez writes candidly about her mental illness and how therapy helped her heal. Perez's chapters recount her life more linearly with less emphasis on her adult life. She really was unpacking her childhood and how she has comes to terms with everything. My favorite part of the book was when she was reunited finally with the Aunt who raised her in the more stable early years of her life. As a fan of Rosie Perez, I was intrigued but it definitely took me longer to finish it. I ended up skimming the last few chapters where I was more familiar with her story. This is a great read if you're looking for a memoir about someone overcoming an unconventional upbringing like Tara Westover's Educated. Her humor is in there, but there's a lot more heartbreak compared to Union's memoir.
Read more of my book reviews on my blog, Confessions of a Pop Culture Addict.