First, I want to extend my sincere wishes that you and yours are healthy and doing well during the pandemic. I know very well how hard things have gotten, let alone adding anything extra onto your plate like CBR. If you haven't been reading, I get it. If you've started books and didn't finish, I get that too. If you've read a bunch but haven't been reviewing, welcome to the club,it's a big one with a lot of fabulous members. It's really ok.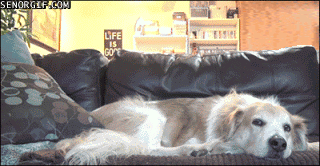 I'd be remiss, however, if I didn't offer some (all?) of the info on how you can get past a couple of those issues, and how you can still help our mission if you can't get to posting.
Review Backlogs
A while back I was surprised when someone mentioned in the Facebook group that they had so many books read and not reviewed, they'd never catch up, so they had quit that year's Read. Up till then I really hadn't realized what a stumbling block that could be for writing more reviews. So now, I try to stress to everyone my official word on that: if there's a book too bad, too boring, or too whatever you don't have to let it keep you from getting to the rest of your to-be-reviewed list.
You might be a completist and feel the need to write something about every single book, but that is not required for CBR. If you're one or 20 books behind, it's completely acceptable to NOT write those reviews, and skip to what you're reading now – or some book you start in September or whenever. I call this "review amnesty," and it is 100% ok.
Books You Didn't Finish
Can you review a book you just could. not. finish? Yep, you sure can. I'll quote our FAQ on that:
Be up front in the review that you haven't finished it, and tell us why (make sure it's 250+ words). For CBR we trust that you're going to write a good faith review. And honestly, telling people why you ditched it, and warning them away, can sometimes make the best reviews.
Other Ways to Participate and Help
We've got other Cannon Book Clubs coming up, and you don't have to write a review to participate. (Although we do recommend it!)  Check out the details on the book club page, and stop by the group blog. In fact, popping into the group blog to read some reviews at any time is another great way to help us. If you're seeing ads on the site when you visit, you've helped out. And those folks who have posted would love to hear some encouragement too, so please drop them a line and show them some CBR love.
Advice from Experienced Cannonballers, Technical Stuff, and More
We've got some great advice from Cannonballers who have been through a few Reads, thanks to Emmalita.  There are also our FAQs on a bunch of subjects, and here's the original Getting Started page that you (hopefully) saw when you registered. If you forgot your password, click the "Log in" link at the top of the site under the search field, and then "forgot my password" to reset it. If you have any technical problems or issues with the site and how it works, please do not hesitate to contact me, either by replying to this email or the Contact Form. I really do want to know. You can also join up in the CBR Facebook group Cannonball Read Book Chat, and ask your questions in there.
I'm proud to say we've got a great community going as part of Cannonball Read, and we'd love to see it grow. We're still focused on our mission to stick it to cancer, one book at a time in supporting the American Cancer Society, and our growing community helps so much. I hope you can join us.
Best wishes to you, and I hope you have plenty of books to read!