Welcome! Are you new to the Cannonball Read, or trying it again after signing up and not posting reviews? We want to make sure you have a great #CBR9, so we asked some experienced Cannonballers for advice.
Don't feel like an outsider! We all love books together!! – Melina
Read what you like and review in your style. Don't be embarrassed by what you like to read, and and don't get too hung up about being witty and insightful.
Add pictures and gifs! Tell us what the book meant to you, because we love learning about each other. Don't torture yourself by reading a book you hate, unless you feel you have a hate review inside just waiting to come out.
terrible books make the most fun reviews.

— DataAngel (@DataAngel) December 29, 2016
You can also review a book you did not finish as long as you've got at least 250 words to tell us why you couldn't finish it.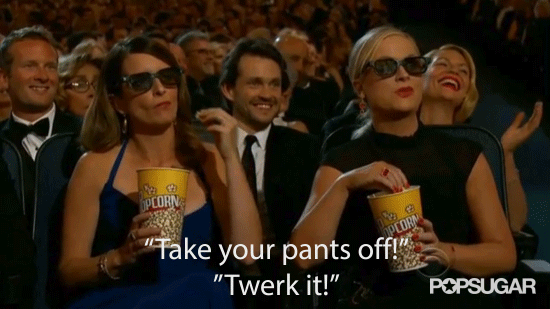 Cannonballers agree that it is best to write the review as soon after reading as possible, but that isn't always in the cards. If you are having a hard time with a review, walk away from it and read something else. A lot of Cannonballers make notes while they are reading. That can help you come back to a review you walked away from, or if life got in the way. Personally, I like to get a draft review going on WordPress when I'm about half way through a book so that when I'm done I can get straight to the putting words to my feelings.
Embrace your habits. Be who you are. Don't get bogged down in the shoulds, go for the wants. Comment and post and have fun.

— Katie Humphreys (@faintingviolet) December 29, 2016
Be a part of the community! Join the Facebook Cannonball Read Book Chat group. Comment on reviews. Join us on Instagram, Twitter and Tumblr. Half the fun of Cannonball is connecting with other book lovers. Through commenting on other reviews, commenting on Pajiba Love and participating on social media, you will connect with other Cannonballers. Some beautiful friendships have been born this way. Maybe you'll find a book twin, or maybe you'll explore a genre or author you wouldn't have before. Who knows? The Facebook group is a great place to get to know and ask questions of fellow Cannonballers and share information.  If you need support, don't be afraid to ask for it. On the other public accounts, we promote reviews and have had a lot of cool interactions with authors.
Read the FAQ. The accumulated experience of 8 previous Cannonballs are reflected in the FAQ. When in doubt – start there. MsWas has created a great resource for us. And if you have a question that's not covered there, reach out to MsWas and ask. That's how FAQs get made!
Remember that CBR is supposed to be fun. Don't let it become like homework, or that thing that is burdening you with shame. There are ways to participate and help raise money without forcing yourself to write reviews you aren't feeling. Visit the site – site traffic increases ad revenue. Make comments on reviews, and buy things from Amazon via the site. If you are on social media, sharing reviews drives traffic to the site, which helps us raise money for cancer research. Share your reviews. Share reviews you particularly like. When you share on social media, be sure to tag Cannonball Read and use the hashtag #CBR9. Those of us who help run the social media accounts will see that and share or retweet your post.
Did I miss something? Share your advice in the comments.
Thanks to alwaysanswerb, Malin, Katie71483, ingres77, faintingviolet, kdm, denesteak, HasenKlub, scootsa1000, Siege, melanir, KatSings, Jenny S, Scarlett.Speaks, llp, jesslla, Melina, Sara Habein, thatstrangewoman, Ellepkay, DataAngel, mathildehoeg Berry Straw, and always MsWas.