How to Vex a Vampire by Alice Winters reads like a cross between a script for Will & Grace and an early Laurell K. Hamilton novel, with a side of True Blood thrown in for good measure. Honestly, I can't decide if I love it or hate it. Maybe a bit of both.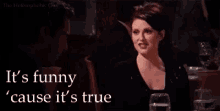 Finnigan is an enormous flirt who is apparently a wee little man blessed with the capability to make just about anyone like him. He's also a human homicide cop who has just transferred to the Vampire Related Crimes (VRC) unit. On his first day with his new unit, he spots Marcus Church, an extremely old vampire and fellow detective.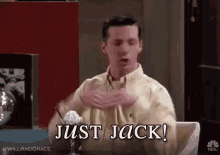 If Finnigan is Jack from Will & Grace, Marcus is Eric Northman from True Blood – really old, really powerful, really gorgeous, really tall, really built, and a bit of a snob when it comes to humans.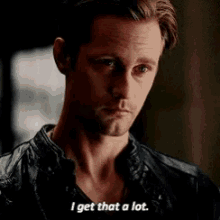 If Finnigan is awake, he's flirting. With other humans, a variety of vampires, even an Irish Wolfhound that weighs more than he does. He's also got some pretty dark secrets following him around that I'm not going to give away because of plot points.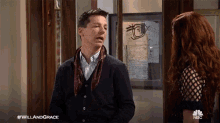 Marcus didn't have a chance. He falls hard and fast for Finnigan during a series of stakeouts, investigations, and interviews with suspects. Their flirtation is very unusual – and this is where I'm torn. I can't decide if it's hilarious and romantic, or if it's obnoxious in the extreme. This is a bit of a conundrum. I will say that we learn that there is a lot more to Finnigan than is readily apparent.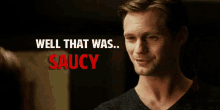 Y'ALL. I'm not going to write about what happens, except to mention that Finnigan talks Marcus into going roller skating at a rink for their first date. It was easily my favorite scene in the book – sweet and hilarious, and I related so hard to Marcus during his trip around the rink. 
If you're looking for an amusing bon bon with a darker mystery underneath the surface, How to Vex a Vampire by Alice Winters may be a good choice for you. You could definitely do worse.