Michelle Obama's Becoming was an inspirational memoir to experience. I gave the audiobook to my mom for Christmas, but ended up borrowing and reading it myself!
I had very high expectations for this book. It ended up being more of an emotional journey than I imagined. The Former First Lady recounts her childhood and her family. She goes into great detail of all the sacrifices her parents made for her and her brother in Chicago. My parents are both from nearby Indiana and  Chicago is the big city where my Great Aunt had many adventures. It was intriguing to hear her tales of the city first hand. I learned so many things about Michelle Obama. I thought I knew so much, but this was a very intimate memoir. She is was such an overachiever in both her college years and in her career. She did hit so many goals she set out to do, all before Barack and politics happened.
I did look forward to the romance portion of the memoir. Her first impressions of Barack and their unintended courtship were hilarious and thrilling. As someone said in my Mocha Girls Read book club meeting, I'm not sure I could have married him! He is just too busy and in demand, even before he got properly into politics. The presidency years she retold reminded me how fearful I was for Barack the first term. Even with her first-hand account, it was so surreal to hear about the security measures she had to endure. Their lives were truly changed overnight.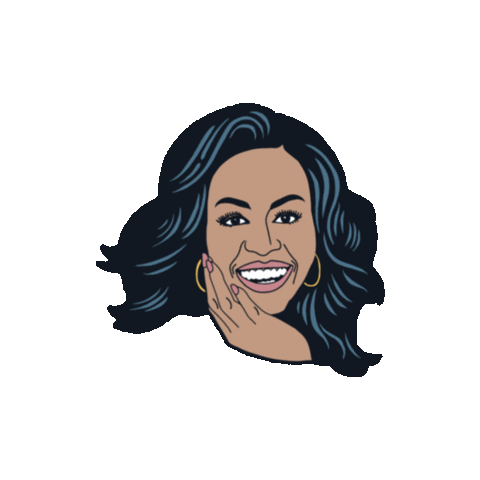 I really liked this book, but I can't say I LOVED it because the childhood portion seemed to drag. I sped up her narration speed and was quite impatient for the section where she met Barack. I still think everyone should read this memoir. It's a great book about family, love, and a look into politics from the other side. If you can, definitely pick up the audio version. Her narration, like many of her speeches, is quite a thing to behold.
Read more of my musings on my blog.