After the cliffhanger of Angels' Blood, I simply had to read more Guild Hunter books this year! This series starts with a bang and doesn't slow down. Nalini Singh develops the passionate romance between hunter Elena Deveraux and her archangel Raphael. Through Elena, we go deeper and deeper into the angelic world. Archangels are the ruling class with regular angels and vampires serving them. Humans know very little and live in awe or fear the archangels.
SPOILERS AHEAD IF YOU HAVEN'T READ BOOK ONE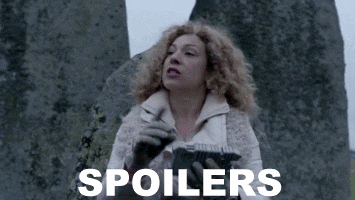 Archangel's Kiss picks up right where book one leaves off. Elena wakes up from a one-year sleep after her angel transformation. Raphael is intensely devoted and protective of her. Her body has been reshaped to hold midnight black wings. She isn't as strong as she used to be due to muscle atrophy. She must learn to move and fight with her wing appendages. And soon because a dangerous clock is ticking. For the past year, Raphael has been with her at The Refuge, an expansive secret retreat for angels only. He senses that the other archangels consider his love for her a weakness to potentially exploit. Much of the book deals with Elena asserting her sexuality and independence with Raphael. She is weak, but she isn't to be underestimated. They definitely become equals in BED. Raphael at first wants to hold back, in a very arrogant male way assuming she isn't ready to handle him in her current state. I felt like every chapter they were trying to get each other's clothes off. They have a strong passionate bond sealed by Elena's miraculous transformation. It's not every day a human is made an angel. Unfortunately, their lustful bliss is interrupted by Archangel politics when an angelic child is kidnapped to cause unrest. Elena is called in to use her hunter tracking skills to find him and the culprit who dared to break a sacred law. It's very hard for angels to conceive so harming a child is a big no-no, punishable by death. Soon other sinister attacks surround Raphael and his people. Someone is trying to provoke him. Is it Lijuan the oldest of the Archangels and ruler of China? She has ascended in power and Raphael is very wary of her. Elena decides to train daily and determined to help Raphael unravel the mystery, lest the next move in the villain's plan is her death.
Archangel's Consort is the third book in the Guild Hunter series. Elena and Raphael manage to survive the catastrophic events of the previous book. It's now time for Elena to return to her home in NYC. She reunites with her chosen family of guild hunters with joy. Her biological family is another story. She reluctantly meets with her well-to-do father, who has shunned her for years. She goes along with it for the sake of her sisters. Her new angel form begins to dredge up long-buried memories and emotions about her mother's death. Raphael is also wrestling with memories when a sleeping archangel begins to awaken. The shift in angelic power upsets the already delicate balance across the world. Earthquakes emerge from the volume of power entering the world. They must find this archangel's hidden tomb and assess whether it's a potential threat to be eliminated before it assumes full power. Even with all the danger surrounding them, Elena and Raphael's passion cannot be denied. Raphael is no longer fearful for Elena but he still wants to protect her. She is desperate to find her way in NYC amongst the unwanted attention from the public. She used to live on the fringes, but now is in the spotlight wherever she goes. Unwanted and violent attention is focused on her sisters. To protect her family, even her unappreciative father, Elena hones her fight and flying skills. Once again, she must tangle the viperous angels in her midst.
I enjoyed both books but liked the third book slightly more. I prefer to see Elena in a less fragile state and becoming more independent from Raphael. She can't exist without her autonomy. And she is not to be messed with in her new angelic form. Raphael is a dangerous being, but Elena cannot live without him and him without her. They are determined to figure it out together even when they scare each other. I'm ready to see what comes for this couple in the next book. Singh knows how to expertly raise the stakes. I recommend you read these books in chronological order to better understand the main characters' journeys. If you're a fan of sexy scenes and looking for a new supernatural romance, you won't be disappointed by this series.
Read more of my writing on my blog, Confessions of a Pop Culture Addict.