After reading Nalini Singh's short story in Burning Up, I delved into her Archangel series starting with Angels' Blood. The author celebrated a birthday on Sept 7th. I'm already on the third entry, so it was mere luck I was able to use this review for the Birthday #CBR11Bingo square.
We are introduced to Elena Deveraux, a fierce vampire hunter who was born (or cursed according to her father) with the power to track vampires my scent. In this reality, angels are out in the open ruling humankind. They have the power to turn humans into vampires. But of course, sometimes a baby vampire goes on a rogue killing spree. When that happens, a Guild Hunter like Elena is dispatched to bring them in dead or alive.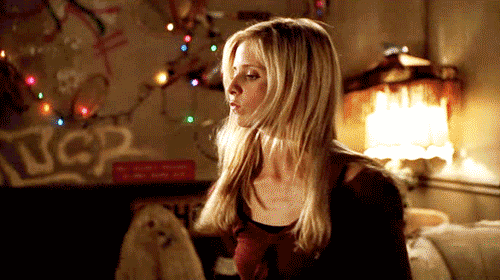 Of course, this job is dangerously different because one of the most powerful archangels wants to meet her.  Raphael, the ruler of New York, is known to drop those who disobey fro skyscrapers! Despite her practical fear, Elena takes the meeting and they reveal they want her to track another archangel. She has a reputation for being the best, so they offer an insane bounty if she succeeds. I feel it's more her curiosity about the attractive angel that finally gets her to agree.
The majority of the book follows the unlikely duo follow the bloody trail the rogue archangel Uram leaves in his wake. Elena must contend with his demented killing spree while navigating power politics with the archangel power structure. Her sharp tongue and refusal to bend to their will leads to some friction. Eventually, Raphael and Elena open up to each other and sparks fly.
I clearly enjoyed this book since I devoured book two a mere month later. I liked how the two leads size each other up. They don't instantly fall in love but go through quite a few tribulations before they let their respective walls down. Elena is intrigued while simultaneously unsure of what violence to expect from this otherworldly being. Raphael is equally curious by her need to work on her terms. She prefers to die than become a slave to anyone, despite all the other humans more than willing to worship the angels. The twists and turns of the dark plot kept me engaged. As this is the introduction to the series, the romance heats up in the second half of the book with an explosive ending. I highly recommend this novel if you like strong warriors with sassy mouths who don't back down.
Read more of my musings on my blog.