Good Omens, The Nice and Accurate Prophecies of Agnes Nutter, Witch was my first foray into the mind of Terry Pratchett. It was my fourth read from Neil Gaiman. I know, I know, I need to read more Pratchett. Since I enjoyed this collaboration, I definitely will soon.
The book follows two unlikely friends Aziraphale, an angel, and Crowley, a demon, who must stop the end of the world. They've known each other since the Garden of Eden. They kept in touch despite working for opposite sides. I especially loved Crowley and how he didn't mean to become a demon, just sort of happened. He definitely was my favorite character in the book. He has a love of Queen music and house plants. All the scenes with them were my favorite. The BFFs have grown accustomed to their lives on Earth. They aren't big on the whole Heaven vs Hell battle thing. They enter a secret pact to influence Satan's son while he grows up on Earth. The hope is that he ends up human and the apocalypse is delayed. Problem is they've been tempting and teaching the wrong kid! They have misplaced the Antichrist. They must locate the child and prevent him from bringing on the end times. Said child is foretold to bring on the final war between the angels and fallen, which won't turn out well for humans when the dust settles.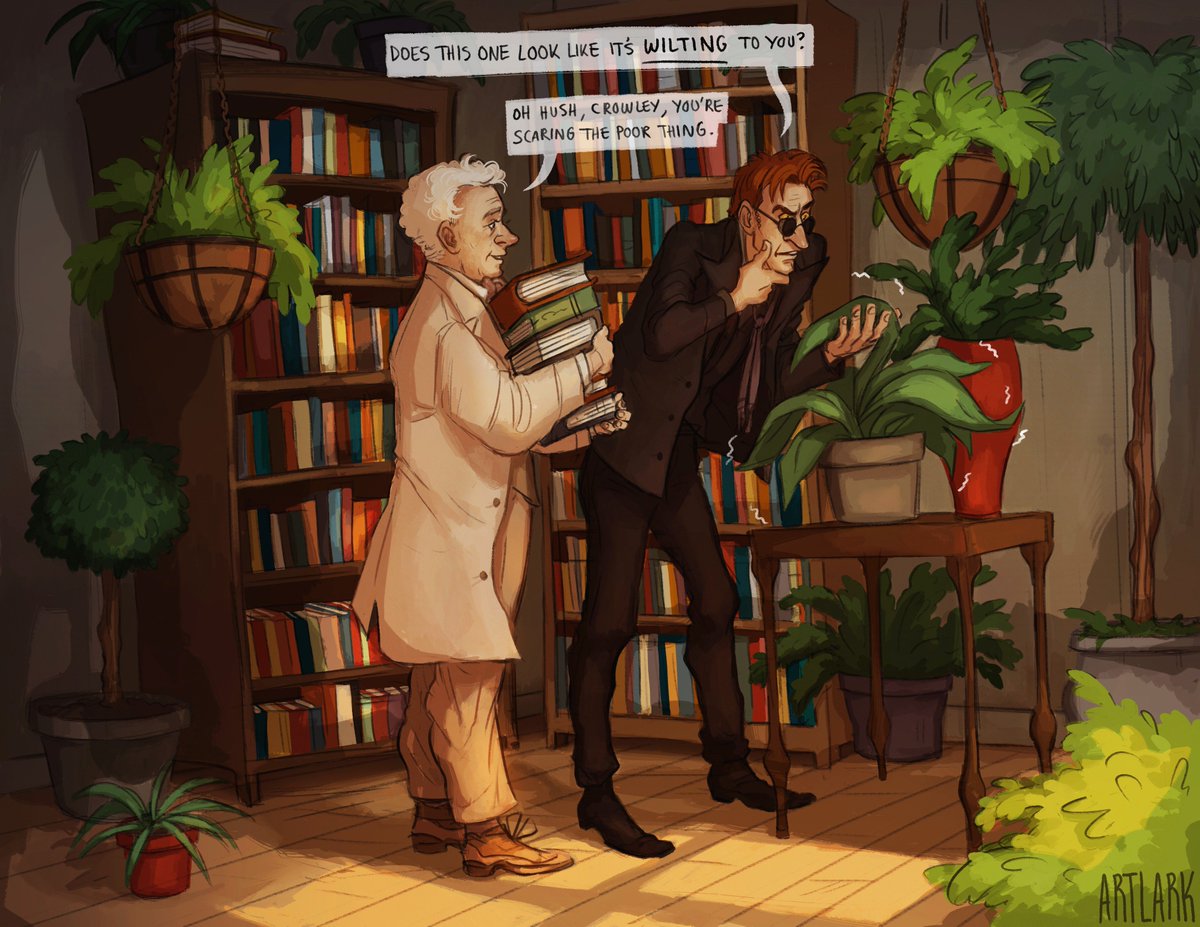 Image Credit: @LarksArt
I'm a big fan of the tv show Supernatural and most fictional stories that deal with angel and demon mythology. I really wanted to love this book. But I experienced information fatigue at times. Perhaps, this is because I read the audiobook while driving to work. It took me ages to finish and I missed a few things. Thankfully, the tv show cleared up some introductory stuff I had confused especially during the baby switch part. I finally understood the Swindon jokes about Adam's dad. I was also slow to realize that was Famine in that section until much later in the book. I did love the four horsemen as bikers to make them modern. The Them sections had me nodding off early in the book. However, by the final scenes, I was more invested in the gang. The scene at the roadside diner was a delightfully fun. The ending was nice but felt like it dragged to the ineffable climax. I wanted to have all the players in place much sooner. Agnes was such a fun character that I wished there was more of her. I found the Newt romance lacking or making sense to me. Shadwell seemed like a doddered old man who takes his life too seriously. I was glad he softened towards the end.
Overall, I'm very glad I read the book before starting the Amazon miniseries. It was a fun read, but not something I would re-read at all. I have a few eps to go on the tv show. Michael Sheen and David Tennant's performances are pitch perfect. Really like the stronger emphasis on their friendship and added backstory in episode 3. I am also LIVING for the Aziraphale and Crowley romance fan art on twitter!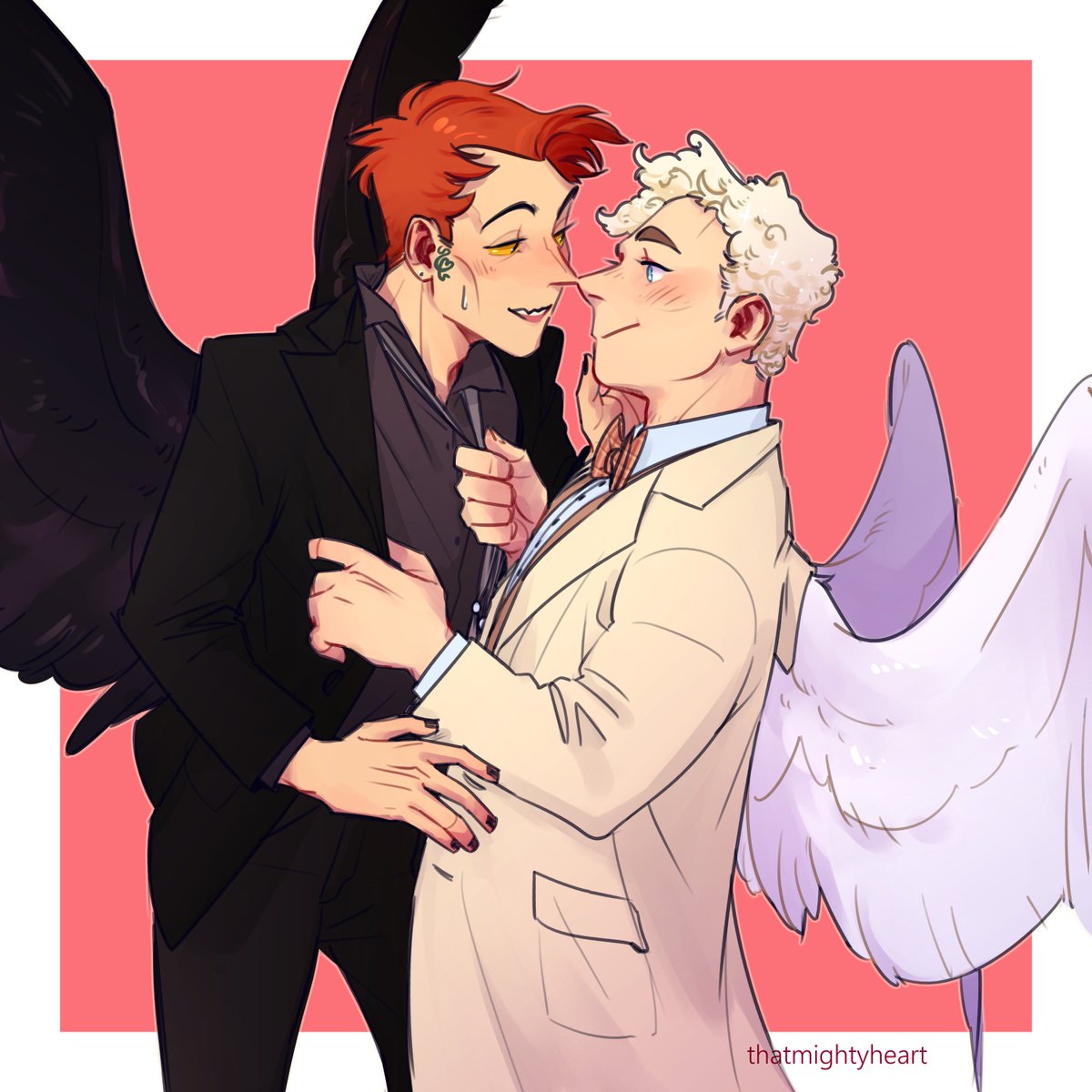 Image Credit: @thatmightyheart
I would recommend this book for fans of satirical humor and books poking fun at religion and human existence.
More reviews and musings on my blog.