Please note that I received this book via NetGalley. This did not affect my rating or review. Please note this book will be released May 7, 2019. 
Wow. What a wonderful retelling of Pride and Prejudice. Only the Mr. Darcy character is gender swapped and instead of being an upperclass nobleman, we have a young surgeon whose family is descended from Indian royalty (Trisha Raje) I initially didn't like that Dev had focused on the Mark Darcy character first, but I get why she did it. Eventually we get our Elizabeth Bennett (DJ Caine) and he was fantastic. Dev follows the same plot though modernizes it for readers. And she even takes a look at black live matters, feminism and rape culture that I was not expecting in this one. I maybe choked up a bit a few times. No spoilers, but I can say that I am excited to see if Dev follows Trisha's brother (Yash) in the next one. I really really want it. Cause, I am all about revenge, I wanted to knock the block off the Wickman character we get in this one. I was pretty much dream casting this book from beginning to end.
"Pride, Prejudice, and Other Flavors" follows 30 something year old neurosurgeon, Trisha Raje. Though Trisha's family is pretty freaking spectacular, her mother is an ex-Bollywood performer, her father is descended from Indian royalty and is a doctor. Her older brother was Attorney General in California and is now running for governor. However, Trisha feels pushed out of her family. An incident occurred when she was 17 that affected her brother and caused a scandal that was hushed up. Trisha though finally decides she's tired of being on the outside of her family and wants to help her brother get elected. However, an old enemy rears her head again and Trisha deals with that, a secret her sister wants her to keep from everyone, and her growing feelings for chef DJ Caine.
Trisha is a snob. Sorry, she is. I actually didn't like her at first. But heck, I wasn't a huge fan of Mark Darcy either until later in Pride and Prejudice. Trisha without realizing it talks down to people and has a way of being rude to DJ and acting as if cooking isn't a real job and that it makes him lower class. These two end up having a terrible foot in the mouth meet cute, and then again when DJ has a special reason to keep interacting with Trisha. Trisha though has a lot of heart. She's just afraid to show it. When we hear about the incident that occurred that caused Trisha to be labeled the "black sheep" I felt sorry for everyone involved. And when she has a heart to heart with her mother, I maybe teared up a bit. This was a strong story-line I wasn't expecting and Dev did an excellent job with it. We also of course get the Mark Darcy I am attracted to you scene in this one and it goes just as poorly in this book as it did in P&P. It doesn't help that this is after Trisha almost gets DJ shot by a cop (it's a long story) and I loved that DJ had to slap her down about her privilege of being a rich woman whose family is known and he is seen as nothing but a black man when law enforcement is around.
DJ Caine is an up and coming chef. He left England after he realized that his younger sister needed his help. Now he's catering and hoping for a big break. His sister is all he has and DJ is worried that he won't be able to do what is needed for her. We do get a Wickman in this one, but won't get into that too much. It was a surprise and I liked how DJ interacted with Wickman and Trisha. Dev did a good job with DJ's backstory (actually English, though his father side is descended from Indian's too and his mother was a Rwandan refugee). I loved how DJ learned how to cook Indian food and how he modernized it up a bit too.
The other characters are very developed in this one too. Loved Trisha's sister Nisha and her brother Yash. And wow, Yash's story-line. Once again, I hope the next book in this series follows him. I have some questions.
Dev takes a very good look at the Desi culture in the United States and how Trisha's family remade itself. And I think it was great that she included in DJ's background and what he went through becoming a chef and how he still has to carry himself a certain way due to the fact that yes, she's seen as a black man who can be killed if he breathes hard a certain way.
I do wish that Dev had included the recipes of the food that DJ was cooking though. Seriously everything sounded delicious and I love Indian food. Don't read this book while hungry. Have a snack nearby.
The flow was a bit uneven at first, but stick with it. I promise it gets better.
The ending was a delight. I just wanted more.
My dream casting:
Yash
Trisha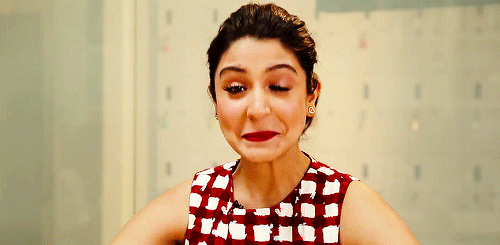 Nisha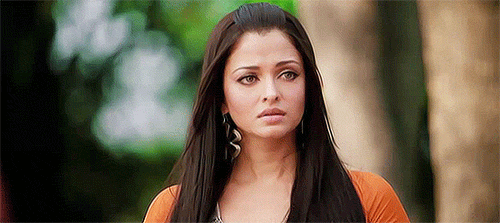 DJ Caine