An angel and a demon have been working undercover on Earth for a long time. So long, in fact, that they've become friends – of a sort. Together one of them does bad and the other does good – usually according to whether they're demon or not, but even so; they've been on Earth long enough to help each other out. And maybe, just maybe, they both like Earth just a little bit.
"People couldn't become truly holy, he said, unless they also had the opportunity to be definitively wicked."
There's just a tiny problem. Their bosses have decided that it's time for Armageddon and they have released the Antichrist unto Earth, except, there's a tiny mix-up and now the Antichrist is named Adam and living somewhere in Lower Tadfield, England. Then a witch moves there armed with the Nice and Accurate Prophecies of Agnes Nutter and all Hell is about to break loose. Or Earth, maybe?
I can see why Good Omens is such a fan-favourite. It sucks you straight in and is absolutely delightful. The world building is excellent and feels lived in. Crowley and Aziraphale (demon and angel, respectively) have a delightful heartwarming friendship.
nobody:

michael sheen and david tennant: good omens is a love story. crowley and aziraphale love each other. they spend scenes staring longingly at each other because they are in love

— amy (@TATT3RSALL) April 19, 2019
The problems start when the four kids are introduced. The kids form a 'gang' called the Them, supposedly because they're terrifying, but they really bored me. Kids just aren't very interesting, especially not compared to almost immortal beings battling out good and evil across the Earth.
I also felt a distinct lack of female characters here.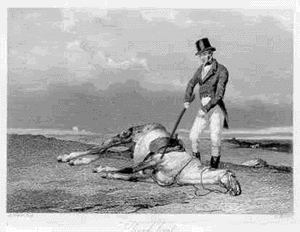 Even more so when the two women out of three female characters (where the last one is a child) have sex with men in the book. WOMEN CAN BE IN PLOTS WITHOUT BEING SEXY. Also I never got Newt Pulsifer. He wasn't funny and I don't see why/how he ended up with the cool and intriguing Anathema Device (Yes, all the people in this book have weird or punny names, it is Pratchett, after all).
There was also a joke about gay people and burning 'sticks' that left a bad taste in my mouth and it could easily be edited out with nothing lost.
However in the end I enjoyed it. It is a book that feels like a treat and that I'd want to read again for comfort, but also for Aziraphale and Crowley who I could read about all day. And with David Tennant and Michael Sheen playing