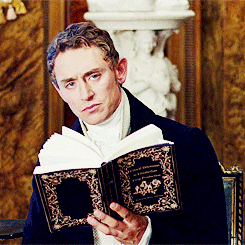 Reading Jane Austen feels like coming home. Every year I tell myself I'm going to reread more, but this year I decided to be more honest about that goal and acknowledge that what I really mean is I'm going to reread Austen. She's just the literal best. Like actually. The best. Full stop. Every time I go back, I'm just like holy shit Jane, you're a fucking genius.
Northanger Abbey falls in the middle for me in terms of favorites. Probably 4th favorite? I haven't reread Sense and Sensibility for a few years, so I can't say for certain. In case you're curious here are my rankings:
Favorites in order:
Pride and Prejudice
Emma = Persuasion
Northanger Abbey
Sense and Sensibility
Mansfield Park
Lady Susan and the rest
Best written in order:
Emma
Persuasion
Pride and Prejudice
Northanger Abbey
Sense and Sensibility
Mansfield Park
The rest
Come debate me in the comments 😀
Anyway…..
Even though it's my (probably) 4th favorite, Northanger Abbey is so fucking good! I had forgotten how different in tone it is from her other full length novels. She's playing so much with expectations and parody and satire. Her balance of those elements with the thread of the plot is incredibly graceful.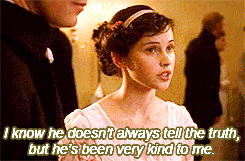 So often satire goes too far and it's hard to enjoy the story as well as the satirical elements.
Then there's the gender politics talk which is always a feature with Austen, but I think this is probably her novel with the most forthright discussions of sexism and societal expectations and double standards. I'm not sure it's as effective as her other works, most notably P&P and S&S, that really dig in and show some of the potential horrors of being a woman during this time period. It is however very entertaining and refreshing, feeding into the lighthearted feel of the book with a sliver of darkness just below the surface.
It's also notable that Austen periodically addresses the readers directly, giving us an eye into the author's world and opinions. It really feels as though she's talking directly to the reader as a friend. This being one of her earlier works, it is very likely that it began as one of her stories written to entertain her family. This book makes you feel closer to her personally than any of her others.
I will say that I've become less able to consume cringe comedy since last reading this, so some of the plot elements had me sinking deep into my chair with vicarious embarrassment. Every moment with the Thorpes was pure agony. It would be interesting to read something comparing them to General Tilney. Arguably he's much worse in some respects, but the Thorpes just feel terrible to spend time with.
I will have to try and tackle Sense and Sensibility later this year so I can make sure my ratings still stand. Let me know if you have a fave audiobook version. I think last time I did the Juliette Stevenson version which was great, but I'm open to other takes on the material.