PATTY: Say it. Admit it. SAY IT.
KATIE:  FINE. Fine. Kristen Ashley's FOR YOU is actually fine, maybe even edging into decent/good. It's the first book in her 'Burg series, and if someone sent you this book to read with nothing identifying who wrote it, you'd probably think it's an okay romantic suspense novel even if it is a little wordy.
PATTY: February Owens and Alec Colton were once upon a time a dream couple. The *something* happened and February broke up with Colton and twenty years later they barely speak to each other but there's all this yearning.
Katie: SO MUCH YEARNING. Feb has moved home to a small town in Indiana that is slowly being encroached upon by Indianapolis. The people that live there call it the 'burg. (Patty and I honestly can't remember the actual name of the town.) Her family owns and runs the only bar of any consequence in town. Now that her parents have retired, she's helping her brother run the place while the whole town speculates on when she'll get back together with Colt.
Then one morning, Feb is getting the bar ready to open and discovers the mutilated body of a childhood friend in the alley behind the bar. Any guesses about who the local detective assigned to the case is?
PATTY: Of COURSE it's her long-lost love, Alec Colton! Searing glances and smolder ensue. But alas! February just cannot go there because of that *something* that happened all those years ago to make her break up with him.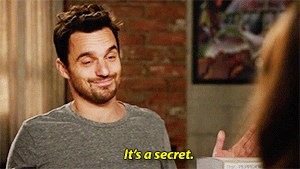 As the bodies begin to pile up around February, our dynamic duo is forced to spend time together to try and find a serial killer who is seemingly obsessed with February and basically going around hatcheting people close to her.

All the while that *something* looms as a secondary plot point keeping our H/h at arms length.
Katie: we can't talk about a whole lot more plot-wise in case anyone wanted to read the book unspoiled, so I'm going to take this opportunity to open a sidebar. (Please feel free to respond in the comments below.)
Kristen Ashley spends a ridiculous amount of time in this book describing the various chokers that Feb wears as accessories. Evidently she is never without them. She also makes comments about how the men all love what those chokers mean.
Am I missing something? Patty thinks it's a signal she's a submissive, which I guess makes a certain amount of sense, but these are not collars placed on her by a Dom. They're just chokers. And, if all chokers mean this, then I was giving off a whole lot of signals I didn't realize in the mid to late 90s.
Chokers and the ever-present need for an editor aside, the characters are fairly well fleshed out, which is nice. The romance portion is actually resolved fairly quickly and the suspense portion takes up the bulk of the book. And, hoo boy. The villain is a seriously sick individual.
Look, I'm not ever going to recommend the Ashley, but if you're curious, and want to give her a try without your eyes burning, For You is probably one of your better options.