2.5 stars. Like I said in my last review, I read The Female Persuasion at the same time as Girls Burn Brighter and I think I liked The Female Persuasion less than I would have otherwise. It was like sitting by a pretty lamp while the sun is shining gloriously outside. Pleasant, but not exactly life changing. Or even week changing.
Greer Kadetsky, a lower middle class white girl born to underachiever parents, finds herself at her safety school Freshman year. Not because she couldn't get into Yale (she did), but because her parents accidentally fucked her over with financial aid forms. She's upset and floundering after having her life plans go sideways. When Faith Frank (a Gloria Steinem type character) shows up at her school to give a lecture, suddenly things start to click into place for Greer. Over the course of her college career, she goes through a feminist awakening and becomes a political person. After college, she lucks into a job at Faith's new foundation and Faith essentially becomes her mentor.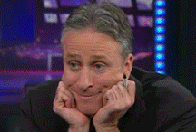 First, the good. The cover is outstanding. I kind of want to buy a hardcopy of this book, just so I can put it on my shelves and stare dreamily at it. Also outstanding was the prose. This is my first Wolitzer and I can see why she's amassed such a large fanbase. The woman can write a sentance! A bunch of great sentances!
Now, the bad. Or maybe we should say, the middling? Nothing about this book is actually bad, just middling. I never could buy into any of the characters or their relationships with each other. I got close with Greer's boyfriend's storyline midway through, but it wasn't enough to pull me into the book completely. The problem with centering your book on a middling character is that it's kind of boring if she stays middling the whole way through. And I would argue that she does. Also middling, the plot. Or should we say, the lack of plot? I'm the kind of reader who is ok with lack of plot as long as the characters get some serious development, but there was nothing here for me. How can a book about feminism be this boring? Mostly I'm just sad that a book with such a beautiful cover won't end up on my shelves.