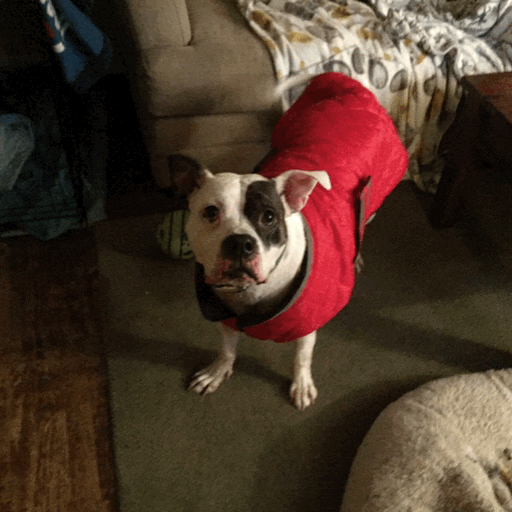 3.5 stars. This book was a complete surprise and a total delight. Gobbled it up in one day because it was basically literary candy. Like, really well made gourmet level candy. I think it was recommended on a Book Riot podcast a while back and I thought, ooh, that sounds interesting. It was perfect timing for it to come up in my library holds for the weekend.
Kera Watson is a tough lady. She served in Afghanistan in the Marines and now being back in America, she's just kind of floating.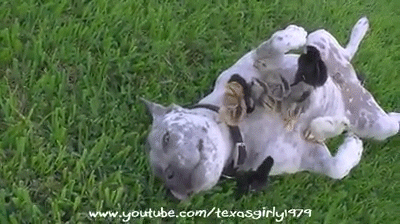 Her pit bull doggo is pretty much the only reason she's not still in free fall. One night she witnesses a crime taking place and goes to stop it, but ends up with a knife in her chest. She luckily gets a second chance at life when a Norse god recruits her a group of rage filled women called the Crows. They're basically harbingers of death, no big deal. Throw in a pit bull who also gets a second lease on life and a hottie viking, and you have yourself the makings of a fun ride.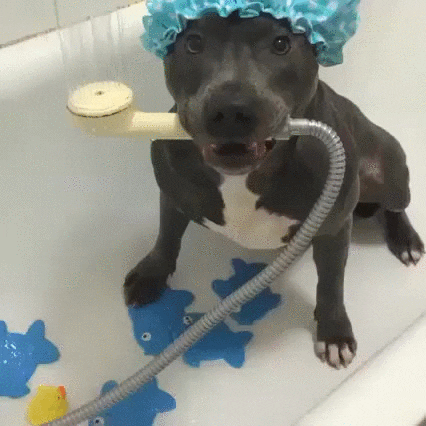 The Unleashing is a little light on plot. Not something that bothered me since I like the introductory, character development aspects of a first-in-the-series book. There are so many characters and moving pieces that it never felt dull. And it was really enjoyable seeing "I don't have many women friends" Kera begin to love and trust her Crow sisters. Her development as a member of their team is the heart of this story. (And yes, I'm shamelessly using this review to post adorable pit bull gifs. IT'S WEARING A SHOWER CAP!)