Another contender for favorite book of the year right here. She Rides Shotgun is kind of like an urban crime thriller mashed up with an old school western. Think of True Grit meets Veronica Mars and you'll come close to the feeling of this book. As a superfan of badass literary girls, it will surprise no one that I enjoyed this immensely.
Polly, eleven years old and a bit sheltered, gets picked up from school by her ex-con father unexpectedly one day. Turns out her father made some terrible enemies on his way out of prison and now the Aryan Brotherhood, a white nationalist gang, is out to kill Nate and his entire family. He was too late to save Polly's mother and step-father, but gets Polly in time and they go on the run. Despite her age, Polly turns out to be tougher than she looks and she picks up some defensive skills along the way. Nate and Polly also have the opportunity to actually get to know each other. Although Nate is the very definition of morally gray, his love for Polly and his desire to see her safe on the other side of this nightmare is the driving force of the plot.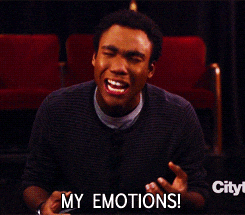 Just typing out that description, it sounds slightly saccharine, but I promise you, this book steers clear of that. It's so hard to convey tone in a plot summary. Harper is an excellent writer who never lets his characters become one dimensional. They feel very real and the violence in the book is likewise realistic. There are some real bad people in this novel with lots of various motivations, so the stakes are always there for Polly and Nate. If you're okay with the violence (no sexual violence in this one), I highly recommend picking this one up. The plotting is tight and fast with unforgettable characters.