I had the fortune of visiting The Ripped Bodice to see Beverly Jenkins speak about her new historical romance novel, Breathless. After the event, I was kindly invited to join the LA chapter of Mocha Girls Read book club. I'm so thankful Ms. Jenkins and my favorite bookstore introduced me to a lovely book club group! Having an in-person book club kept up my motivation to read more books to review for Cannonball Read. 🙂
Bring on the Blessings by Beverly Jenkins was the February selection and much needed palette cleanser I needed after reading The Heart Don't Lie. The first book in the Blessings series introduces us to Bernadine Brown and the lively townspeople of the Henry Adams, Kansas. Bernadine caught her very, very wealthy husband cheating and took him for almost all he was worth. Instead of buying more homes, she decides to use her money to clear all the outstanding debt for this small rural town. The town mayor, Trent, had expected it was some rich, white business woman out to bulldoze the town, so is taken aback when he meets an educated black woman who actually wants to help them. Bernadine does have her own agenda. She wants to improve the town with the distinct goal of fostering children together "'Listen. What better place to raise children than in a historic environment like this where there is stability, elders they can call on, and is safe? And they are not hoodlums…Children in the foster care system are not there by choice. Most are there because of tragedies in a life they had no control over.  I'd like to bring a few here and give them a new start. With your help".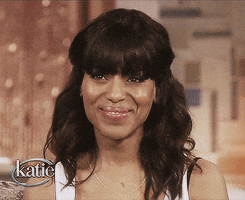 Not everyone is instantly on board, but with the help of respected elders, she brings four kids of various ages to the town. The plan is to build new homes for anyone who wants to foster the children. They are to fly everyone into town while the homes are being built to pair foster parents with each child. Not everyone in town is able to foster. But Bernadine doesn't give up and finds two couples who might be interested in the pilot program – a retired military vet and his wife and a famous soul singer and her manager husband. No small town story is complete without a few romance storylines. The town's mayor long lost love happens to come to town at the right moment and joins the noble enterprise. Along the way unearthing deep feelings in both of the former lovers. Trent's dad also happens to be ladies man, which brings some interesting and young women to town.
I didn't expect to laugh as much as I did while reading how everything plays out. Quite a few personalities clash, but for the most part this crazy plan succeeds. Although this town is fictional it is based loosely around the founding of Reconstruction era town called Nicodemus. The author included several pages of historical insights at the end of the book. As an African-American who happened to be born in Kansas, all these facts were fascinating. Also that I hadn't heard much about these types of towns before!
I've been stuck in the paranormal romance genre for awhile, so it was nice to read about regular humans falling in love and doing extraordinary things. I somehow read Bring on the Blessings without realizing it was part of a series until my book club discussion. Thus, I can confirm the story is very self-contained and open to pick up future books at your leisure. I'd recommend this book if you're looking for a funny, light read about unexpected events in a small town. And if you haven't read any books by Beverly Jenkins, this a great place to start! I also be amiss if I didn't recommend her prolific work in the historical romance genre. She excels at creating new romance pairings in the same time period. She weaves characters and acquaintances together with ease.
More of my reviews can be found on my blog, Confessions of a pop culture addict.