I don't even know where to start with this review for The Heart Don't Lie by Yasheca Lasha. This book made Young & the Restless seem downright innocent with all these love triangles. 
I was kindly invited to join the Mocha Girls Read at The Ripped Bodice event with Beverly Jenkins last weekend. The founder of the book club did warn me this month's book was campy. When the library didn't have the book, I should I have known something was up. Luckily, I found it on kindle unlimited and decided to read the whole thing in one sitting.  From the synopsis and the cover art, I knew this book was gonna be a struggle! However, I didn't want to show up unprepared to my first book club meeting. So I poured myself some wine and dove into this hot ratchet mess.
Beware MAJOR SPOILERS and explicit language/sex plot description to follow for the rest of my review. As many of the ladies said in the book club meeting, filter about to come OFF.
This urban romance book follows Jewels, a beautiful woman who seems to be desired by nearly every person in Albany, NY. On page one, we meet her while she is calling out her light-skinned hunky boyfriend, Black (see shirtless dude on the cover). She doesn't mind that n-word is fucking other women, but draws the line at this mo-fo doing it in her damn bed. Uh, wait back up?! I don't get that logic at all. But hey, I am new to this genre and didn't want to judge too soon. I shrugged off the explicit language and kept reading. Black denies everything, which is typical. However, when Jewels gets mouthy and won't drop it, he slaps her so hard it knocks her out cold onto the kitchen floor. WTF. Jewels wakes up on the floor, mad as hell. Black is gone, so she just pours herself another drink.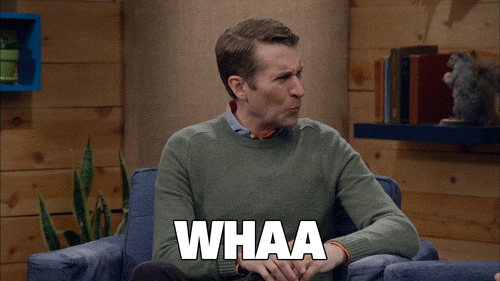 This is when I had to finish my own glass of wine and take a deep breath.
On her way to work, Jewels meets a fly-ass woman on the street that she can't take her eyes off. This is LaShaun (the girl to the left on the cover). Jewels can't resist how smooth and kind the phone request, so give her the digits. In the evening, she decides to go out looking fresh to the club with her girls, Summer, Coco and Nasha. Of course, who be at the club? Black with his side piece, Sheena. What do these girls do? Get mad at the man, no, they start mad-dogging and trying to fight each other! A ton of backstory interrupts the club action as Jewels regales all her sex escapades with Summer (her married friend) and Luis (also married Puerto Rican patron of the club). She can't decide who to take home to keep her mind off Black and his trifling ass. She lets Summer go down on her in the club restroom, walks out and tries to go home with Luis. But he's too cheap to splurge on a hotel room, so she settles for Summer driving her home.
The next day, Jewels wakes up hungover to LaShaun calling for a lunch date. Jewels is curious, so she agrees to meeting at a very expensive restaurant of her choosing later that day. They have an "immediate spark" and are definitely interested in each other. Jewels says she isn't bi-sexual, but lets women go down on her. LaShaun rightly laughs this off and challenges this false logic of sexual denial. Jewels says she doesn't do labels and strictly only has relationships with men. Nevertheless, she is drawn to LaShaun especially after their very sexy kiss goodbye when they walk to her car.
After the third chapter, the POV switches from Jewels to all the other characters. I did find these switches interesting because we get to see the lack of remorse and their own personal logic first hand. Summer can't stop thinking about Jewels, determined to make her love her. No big guilt over that because her husband Tech has four paternity suits, which she only discovered by reading their mail! She is blowing up Jewels' phone even after Jewels agreed to call her back later. Immediately, I'm getting Fatal Attraction vibes. In LaShaun's chapter, we get to see her day-to-day as a street pharmacist (aka drug dealer) and how she tends to her business. But she too can't get Jewels out of her head, but don't want to seem to keen. Thus, she decides to finally take home her favorite bartender, Kat, who has never been with a woman. Enter very explicit sex scene about their hook-up. Kat is SPRUNG. Jewels invites Summer over to have her way with her, despite having all these thoughts about LaShaun.
In Summer's chapter, that's when shit starts to get real DARK. She comes home to a furious husband who interrogates her about where she been. He swears if she has been with Jewels that he will kill her. Summer eventually fesses up, when he literally twists her arm and gets scary. Instead of calming him down with the truth, this throws him into a jealous rage and begins to smack her around. Then, he essentially rapes her to reassert his dominance, but becomes angry again when she doesn't pretend to enjoy it.  He beats her until she loses consciousness. 🙁 Poor Summer wakes up disoriented, afraid to call 911 (because she doesn't want the neighbors in her business) and asks Jewels to come to her rescue. Back to a Jewels' pov chapter, she is annoyed to get the call and reluctantly leaves work to find Summer passed out on the floor. After taking her to the hospital, we discover Summer was suffering from a miscarriage. No one even knew Summer was pregnant! Jewels knew Tech was crazy and jealous, but they both cheat on each other (like everyone in this damn book). She never thought this would happen. Jewels calls Nasha, who is the only good person in this book, to tell her what happened. Nasha smartly suggests Summer not go home until they figure this shit out. Meanwhile, Coco is at home with her baby and TECH, her baby daddy. When Jewels calls, Coco refuses to believe Tech would do that to his own wife. This heifer suggests (and lies to herself) that Summer always be talking to other guys. Deluded af and a terrible friend to say the least.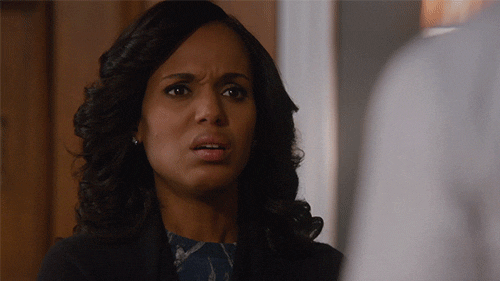 Jewels and Nasha start to get suspicious about Coco and start to put the dots together. Jewels is nosy, so she swings by Coco's to find Tech's truck out front. She warns Coco that he is crazy and if you're sleeping with your married friend's wife, you best watch yourself. Jewels goes back home and invites LaShaun over who rocks her world thoroughly in a very explicit sex scene that leaves her couch very wet afterward. In Coco's chapter, we get ANOTHER rape scene. This time by Black, Jewels goddamn ex-boyfriend.  He thinks the baby is his and drops in to check on them. Unfortunately, he's on a coke blunt bender and demands Coco give him head. She acquiesces because it's easier than resisting (WTF). Sadly, the situation quickly devolves into Black raping her and beating her up. Coco calls Tech to her rescue, but in his chapter, we see he has no sympathy for the woman (who gave birth to his child) because she's been sleeping with Black. Zero introspection of any kind here for his part in all this drama. Tech's rage ramps up and tunnels onto Jewels when he finds out Jewels beat up his cousin Sheena from earlier in the book.
Meanwhile, Jewels and LaShaun keep thinking about each other, but sleeping with other people. Eventually, LaShaun shacks up with Kat even tho she too gives out stalker/obsession vibes. The next chapters are when things get seriously violent with dire consequences for Jewels. She hits the club one night where Tech straight up clocks her on the dance floor. The whole place goes quiet, but no one helps her…except Black. He carries her to his Jeep and goes back in and starts shooting at Tech. Everybody runs out and now war in on over Jewels between Tech and Black. Not a word is written about Black raping Coco again. This turn of events irked me because now the reader is supposed to root for Black (the rapist) now? Oh and Jewels ends up losing her job for slapping her manager. Who comes and bails her out? Black, of course.
The book ends with Black in jail for killing Tech. Jewels was shocked he would go so far and feels a tad guilty. Nevertheless, she take the cash Black continues to send to her from inside. At Tech's funeral, Summer discovers the truth about Coco because she had to the nerve to come dressed like a damn widow. Immediate catfight in a church. Summer remains obsessed with Jewels and rats out LaShaun to the police. Somehow she thinks this will get Jewels to love her. She is obviously trippin'. Kat obsessed with LaShaun and comes to a similar conclusion about Jewels. One day at the mall, Kat tries to run her over at the mall. As this is back to Jewels POV, she just shrugs it off and goes on about her shopping in Macy's. Upon leaving though, she runs into Sheena the side piece who blames Jewels for Black's incarceration. She has gathered a girl posse and knife jumps Jewels! Cut to a epilogue type chapter with Jewels recovering from 27 stab wounds and a coma. She just matter of the factly narrates about how everyone has ended up in the story. Nasha sadly died in a car accident. Coco lost her kid and is on drugs. Summer never came to see Jewels in the hospital. But whatever, Jewels is now with LaShaun, less superficial and madly in love because LaShaun stood by her every day in the hospital. Book ends with this sage reflection.
This was my first urban fiction genre, so I didn't really know what to expect. My main gripe is we have to keep track of so many superficial characters and very weak story arc for Jewels. The book would greatly have benefited from a third-party editor and approached as a memoir, not fiction. The book does allude to Jewels childhood abuse, but nothing really is revealed. Lashaun is the knight in shining armor. Their lesbian courtship was the most  interesting part of the book. But it's hard to really root for LaShaun while she disrespects Kat for most of the book. Very hypocritical behavior from nearly all these characters. The sex scenes seems too long and vulgar with no narrative purpose. The connection between Jewels and LaShaun (or even Black) was taken too easily for granted. They are just crazy in love and we're supposed to take it.
I honestly can't recommend this book. However, I don't want to judge too harshly especially as this is based on author's real life. If you are vaguely curious reading about these characters, I would look it as an informative exercise. If you take a step back from all the drama, you can get small sense of the logic behind all these romantic entanglements. Don't expect much self-analysis or exploration with these characters. More of diary narrative that gives you understanding of how it can be difficult to escape toxic and violent relationships if this is all they know.
Shame to kick off with a book I wasn't thrilled to read, but I so thankful to have joined a new book club! More positive Cannonball Read 8 reviews can be found on my blog.