The Hate U Give by Angie Thomas deserves all the hype and awards. The story centers around teenager Starr Carter who lives in the African-American community of Garden Heights while attending an expensive private school on the posh side of town. She has two sides of her life, two faces she shows each environment. Her white boyfriend Chris has never met her Dad. Her friend Kenya, who she shares a half-brother with has never met any of her high school friends. The two worlds collide after she witnesses a police office kill her unarmed childhood friend, Khalil.
The book focuses on the aftermath as the police department and DA decide whether to charge the officer. An all too familiar story that mirrors contemporary America. Her father was a former gang member, now gone straight after a small stint in prison when Starr was born. He owns a local grocery store in Garden Heights. He refuses to leave the ghetto.  Starr's mom however disagrees. They both did agree to send their kids to a private school when a drive-by claimed one of the neighborhood children years before. Nevertheless, they continue to live in the epicenter of riots and Black Lives Matter protests. To further complicate matters, her Uncle is police officer making Starr feel conflicted about how she feels about the police. Her half-brother, Seven, lives with his mother and her boyfriend King, the head of King Lords gang and certified villain of the tale. As you probably can guess, Starr ends up in the middle of all the danger once she is outed as the witness to Khalil's slaying. All while trying to survive high school.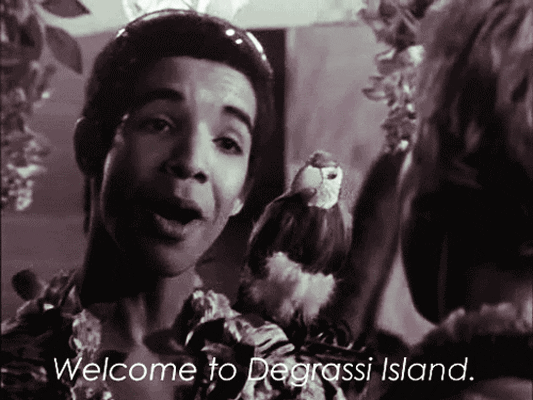 Starr struggles to understand WHY her friend was killed and whether there will be any justice. Why does the media and police assume he was a thug? The title of the book is a play on a 2PAC's THUG Life, which the characters discuss and question throughout.
I'm glad I broke down and joined Audible to get the audiobook. The narrator does a superb job relaying the class YA teen angst, realistic violence and the varied responses of the characters. This debut novel was the Mocha Girls Read pick for November. It's nearly tied with Born A Crime for my favorite MGR pick of the year. Definitely one of the more memorable in-person discussions for the LA chapter. Even though much of the plot was predictable, it's a glorious and emotional ride. I had to take breaks after a few chapters. It gave me major feels throughout the book. It was a surprisingly touching story that praises the bond of a family and their community coming together when tragedy hits. I loved all the dialogue, Angie Thomas's characters were hilarious and heartbreakingly accurate. Since it's YA, much of the story focuses on Starr's private school life interactions. The violent events force her to grow up and figure out who her real friends are.
I would seriously recommend this book to EVERYONE. Even if you're not a big fan of YA, this book is worth the read. It's not perfect, but it's an amazing debut from a new writer. Excited to read her forthcoming work!
Read my book reviews and other ramblings on my Tumblr.