Trevor Noah's autobiography, Born a Crime: Stories from A South African Childhood, was my first audio book. I was determined to hear his narration and found the CD version at my local library. My car still has a cd player, so Trevor kept me company during my first week commuting to a new job.
All I knew of Trevor Noah was he replaced Jon Stewart, grew up in South Africa and was a comedian. I had no idea what to expect from his book to be honest.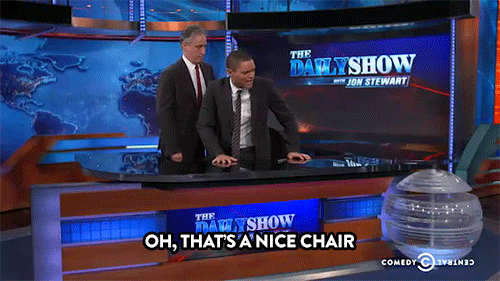 The book begins by introducing you to his amazing mother who defied Apartheid and gave birth to Trevor. She met his father, a European immigrant in South Africa, and decided to have a baby on her own. No strings attached. They were friends, but not in love. I had no idea the depth of how complicated Apartheid was until reading this book. Because having a mixed child was illegal, she couldn't even take Trevor to the park on her own. Not without bringing a mixed woman to pretend to be his mother. His own mother posed as his nanny. Heartbreaking to hear him explain how she worked the loopholes to raise him. Although painful to hear, it must have been harder to live.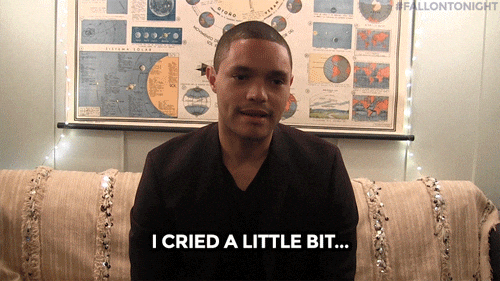 Without giving away too many spoilers, Trevor had an unexpected upbringing to say the least. In the summers, he would be snuck into the Black only districts (similar to US Native American reservations) to stay with his grandmother. In the city, his mother worked as a secretary and kept him hidden until Apartheid finally broke down. Then, they moved to a mixed suburb, all the while his mother persevering to give him a better life than she had growing up on farm in poverty. We follow him as he comes of age and deals with his mixed parentage. He's not quite black, not quite white. Each group does not know quite how to accept him. Despite the serious history and at times violent events he describes, you'll find yourself laughing throughout this book.
This novel was the August pick for my Mocha Girls Read book club. I'm so glad I was given the push to read it! My favorite book of the year, especially as it had an unexpected twist at the end. I was in awe of how he came out the other side and ended up on American television. It gave me a new perspective on Africa the continent, South Africa and how racism can be different while being the same despite the location. If you can, you MUST read the audiobook! Trevor is native speaker of all the African languages, which I found very helpful when he explained how the culture clashes he experienced.
I highly recommend this book for anyone curious about Apartheid, humorous memoirs and stories of real people overcoming great odds.
Read more of my reviews on my blog.