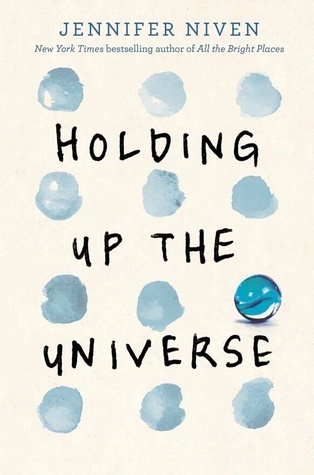 Okay so this book was really good, as many of y'all have already noted on CBR. I won't be saying anything new here — just adding to the recommendations!
"Dear friend, You are not a freak. You are wanted. You are necessary. You are the only you there is. Don't be afraid to leave the castle. It's a great big world out there. Love, a fellow reader"
It's the story of Libby Strout, a girl who was once called "America's Fattest Teen". She gained a massive amount of weight following her mother's death, and has been trying to get herself back together so that she can start to attend high school again. And then the boy in the story is Jack Masselin. He has Prosopagnosia, which is a condition that prevents him from being able to recognize people's faces. It's something he's kept hidden his entire life.
They meet, and of course, hate each other at first (because it's YA), but begin to get to know each other, and eventually form a real friendship. It should be cheesy but it's not. It's well written and heartbreaking and sweet. Libby Strout in particular is just the kind of girl that you want to hug and then hang out with. I would highly recommend this one to any of y'all who love YA.