I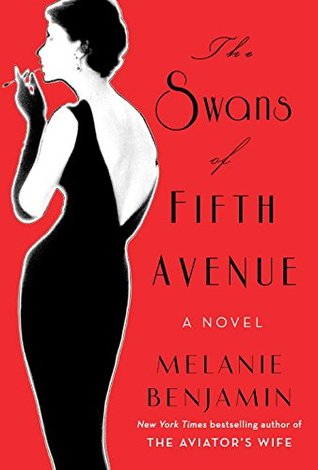 realized about 4 hours into this book (I listened to the audio version — big mistake, since you can't skim to reach the ending faster) that nothing was actually going to happen. I slogged on, since I'd already invested so much time, but I was right — this one goes nowhere. I also kept telling myself that I like Melanie Benjamin novels, but I turned out to be wrong there. Like The Aviator's Wife and The Autobiography of Mrs. Tom Thumb, The Swans of Fifth Avenue was just dull. I did like the first book I read by her, Alice I Have Been, but I'm thinking this will be the last.
"Sit up straight." "Don't fidget." "Write a thank-you note the minute you receive a gift or return home from a party." "Always have fresh flowers, no matter the cost." "Clean gloves and shoes are the sign of a lady." "Never let the help get the upper hand." "Be discreet." "Be above gossip."
The Swans refer to Truman Capote's lady friends in New York's high society of the 1950s: Slim Keith, Gloria Guinness, CZ Guest, Marella Agnelli, and above all, the lovely Babe Paley. We spend a couple decades with the group, watching Babe and Truman (and the rest of the group) get closer and closer, until he finally betrays them all with his expose La Côte Basque, 1965, an article in Esquire that revealed every one of the ladies' secrets (using pseudonyms that everyone saw through instantly, of course) — affairs, divorces, all sorts of gossip. It actually led to the suicide of one of the women, and of course, the death of Babe & Truman's friendship.
That's the whole story. The rest is descriptions of everyone's dresses, jewels and make up, with some history about Truman thrown in to make you feel bad for him (which I did, he had a messed up childhood for sure, but come on). The characters spend a LOT of time smoking in fancy restaurants, while occasionally sleeping with each others' husbands. Oh, and the word "fag" was used about a million times. I get that it was a different time, and that Capote was probably often referred to in that way, but every mention was just so jarring and unpleasant.