I hope it goes without saying that, if you haven't read these books, beware the spoilers that follow. I've tried to not give away major plot points for each book, but if you're on book three, you may not want to read the following reviews.
Harry Potter was one of those foundational stories, for me. It laid the groundwork for what I deem good in this world. To some degree, everything I've read since has been weighed against the mark left on my soul by those books. There is no recapturing the magic I found there, but I keep hoping to find a series that enraptures me like those books did.
The Dresden files aren't Harry Potter.
But. But they are an adequate successor that temporarily assuages the longing I've felt since that series wrapped up. These books are lighter, and a bit less meaningful, and lack the transformational power of Rowling's magnum opus, but they are a damn good read, and probably the best series I've found since Deathly Hallows was published.
So, faint praise be damned – read these books.
….
Anyway. The Dresden Files keep improving on the foundation laid out in the previous books. The world keeps getting richer, the characters more nuanced and real, the story more epic and the challenges more daunting. Butcher has created a fine tapestry, and I revel in it's detail.
But there's a sour note that taints the whole experience for me: Harry Dresden has a lofty view of his own morality, and treats women like they're precious treasures who shouldn't be sullied by danger or trouble. Don't worry your pretty little head, ladies. The men got this.
Now, I'm not trying to say that Jim Butcher is sexist, but some of the views that Dresden expresses are certainly outdated and feel a little on the misogynistic side. I hesitate to condemn the author for this, though, because he does have characters that push back from this view significantly (specifically, Karen Murphy). But, as with so many things in these books, they get repeated over and over for readers unfamiliar with the preceding books. So every time Dresden has to rescue a woman (because he simply can't stand to see a woman suffer – no matter what happened leading up to her turmoil), my eyes start rolling. I just want to shake him and scream, "she just tried to kill you. Defend yourself and prevent future misery!"
None of this is to say that Dresden shouldn't hate seeing women suffer, but….hell's bells. He shouldn't enjoy seeing anyone suffer, right? And women have certainly shown themselves capable of kicking ass in these books. It'd be nice if he were to just chill the hell out with the hero complex.
Speaking of suffering, does Butcher have something against Dresden? First Susan gets turned into a vampire (I didn't like her anyway), then Murphy doesn't want to get involved with him (because she falls for Kincaid), and then a potential romance with Luccio falls apart (because brainwashing). Seriously. I know there's a lot of books left in the series, I'm starting to feel like women don't like me, either. Am I projecting? I'm probably projecting.
And can we have just one woman who isn't drop dead gorgeous? This is a general pet peeve of mine – that everyone is always beautiful in everything – but it's particularly egregious here, for some reason. It's fine that a world filled with vampiric succubi and faeries also has a lot of beauty in it. Okay. But when every vanilla woman Dresden encounters is also beautiful? Stop that shit right now. Throw in some normal looking people, please. Otherwise, it just seems like a horny 13 year old is writing this.
…
Apart from these, my complaints with these books are fairly non-existent.
Proven Guilty (Book 8) -4.5 stars
In a world with Coke, Volkswagon, and other brand names, I find it weird that the horror movies aren't stalked by Freddy Krueger, Jason Vorhees, and Mike Meyers. In Proven Guilty, movie monsters come to life and rampage through a horror movie convention. There's nothing of relevance in this observation, I just found it curious.
Michael Carpenter, Knight of God, and his family feature prominently in this book. I found this a welcome return. I quite like the character, and find him an interesting foil to Dresden. The dynamic between Dresden and Michael's wife, Charity, is interesting, as well. Their relationship has evolved since her introduction, and is no longer a paper construct of animosity and peevishness. Jim Butcher isn't great at writing women, but (given enough time), he give them enough depth to make them somewhat believable. What I didn't expect was that Molly, the eldest Carpenter child, is all growed up. She's in full rebel mode, and serves as the catalyst for this book.
It has been established that Dresden is dangerously flirting with the power of the Fallen Angels, and carries with him a terrible being that Michael is sworn to oppose. I've been anticipating how this unrealized conflict would manifest, and can honestly say that I think it was handled adeptly. Michael and Dresden are friends and allies, and Michael is depicted as nigh-saintly. I've wondered how he would handle this turn, and think he responds in character.
White Night (Book 9) – 4 stars
I write this as I'm finishing Turn Coat, and am actually having to go back and read the synopsis for this book. Maybe this is a product of reading all these books back-to-back (….to-back-to-back-to-back….), but maybe it's a product of this book being generally forgettable. Not bad…but just, meh.
There are a series of suicides that Murphy brings to Dresden's attention, and it turns out (surprise) that there's actually a serial killer on the loose. Dresden has to connect the dots and figure out how these killings tie into the overall picture that is starting to take shape. There's a dark and sinister conspiracy afoot, taking place just behind the scenes. It ties all these books together, and Dresden doesn't really have a handle on it yet.
There are some interesting discussions between Dresden and the Fallen Angel inhabiting his soul: Lashiel. Also, Wicca plays a role here and I found that interesting. I appreciate that Butcher makes the effort to depict different beliefs honestly and respectfully in these books. He's create a rich enough world to allow various viewpoints to co-exist comfortably with one another – no difficult task as witnessed by most supernatural stories. We're usually presented with a Judeo-Christian (typically Catholic) viewpoint and nothing else. Anyway, it's a nice little side arch.
Molly Carpenter is now Dresden's apprentice….and I'll knock it down a star just for her. She's a rebellious teenager. The only thing more insufferable than this trope is an actual teenager. You know she's going to be told to stay in the car, and you know the last thing she's going to do is stay in the car. She's going to run in the building and try to help. There are few things less tolerable, for me, than characters who are stupid simply for the sake of increased tension. It's worse than two characters deliberately keeping important information from one another.
Thankfully, I will say, Butcher doesn't over-do this. But Molly is thoughtless and naive, and I found many of her scenes distasteful.
Small Favor (Book 10) – 5 stars
I'm not entirely sure why I tend to like the books with Michael Carpenter more than the others, but Small Favor is no exception.
Dresden gets drawn into the political machinations of Queen Mab, the Winter Queen. Tasked with finding and protecting John Marcone, Dresden is hounded by Gruffs (they of the Billy Goats) and the Denarians (Fallen Angels who inhabit the silver coins given to Judas Iscariot). I don't want to give away too much, but this book does a lot for Dresden, personally, and may have a lasting impact on his relationship with Michael Carpenter (and the Christian God).
Molly is a little better, here. She's not quite as rebellious, and not quite as eager to jump into conflict when she's told to stay out of it. But she has her moments.
Turn Coat (Book 11) – 5 stars
First off, there's a recurring scene in this book that I found increasingly hilarious. Warden Morgan, Dresden's apprentice Molly, and Dresden's dog Mouse squaring off against one another in a room. It doesn't sound like much, but it really is a delightful scene that's repeated a few times.
In Turn Coat, Warden Morgan has been accused of being a traitor to the White Council. He turns to Dresden to help clear his name and uncover the true culprit in a murder of one the most powerful wizards in existence. The long sought after traitor to the Council is uncovered, and Dresden and Ebenezer begin setting up a response to the Black Council that this traitor's existence confirms.
This book isn't quite as impactful as it's predecessor, but the over-arching plot of the series is moving along quite nicely. The "monster of the week" feel of the earlier books is virtually non-existent, here.
(By the way, I think I read 29 books last year. It's April 13 as I write this, my 30th review. CBR is pushing me to read far more than I otherwise would, and I might actually make 52 this year!)
Changes (Book 12) – 5 stars
Boy howdy. There are a number of momentous, Dresden-verse shaking events in this book. This is the culmination of everything that has come before, and it was, to me, the most enthralling of all these books. This far into the series, I don't know what more needs to be said. If you're still reading this review (or, rather, series of reviews), you've probably read these books. In which case, you know why this book knocked it out of the park.
If you don't remember which book this one was, Chichen Itza is all that really needs to be said.
Ghost Story (Book 13) – 3.5 stars
This book never really congealed for me. It almost felt as though Butcher had written himself into a corner, and was so intent on getting himself out of it that he didn't come up with a compelling enough story to make it plausible or compelling.
Harsh? Perhaps. But Changes was epic. Ghost Story is a far smaller, more personal story.
I can't really say too much about the plot without giving away some major spoilers for the series, so I'll hold off on any kind of synopsis.
One of the things I've noticed about this series is that there aren't many big problems, but there are a number of little things that just persistently bug me. Take, for instance, Dresden's love life. There's the will they/won't they thing he has with Karen Murphy, the random sex fairy who wants him, the random sex-vampire who wants him, the random female wizard who wants him, and the apprentice/surrogate niece who wants him…..but none of it really goes anywhere. Dresden is just surrounded by beautiful women (because of course he is) who all want him (because of course they do), but nothing ever comes of it (which is actually a surprise, I'll give Butcher that). After 13 books, I just feel like it's enough already.
Cold Days (Book 14) – 4 stars
(……So, I typically have multiple tabs open in my browser, and just restore my previous session every day. I had Cannonball Read open in two tabs, one from tonight and the other from a few days ago. I was jumping back and force between multiple tabs while writing my reviews for Cold Days and Skin Game, and accidentally clicked on the older tab…..it asked me to log in to the site again, which meant I lost everything I had already typed. Ugh. I don't feel like writing these reviews again.)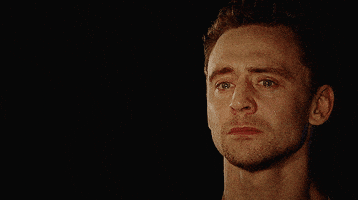 Dresden, in his role as the Winter Knight, is tasked with killing the daughter of the Winter Queen, Maeve.
I liked the book, overall, but grew a little tired of Harry always stumbling towards success despite being constantly outclassed physically, mentally, and magically. While it's true that he always seems to lose when he wins, he also always seems to win. When you're constantly punching above your weight, you lose eventually. Harry doesn't. These books are a little too predictable.
Skin Game (Book 15) – 4 stars
I've said it before, and it still holds true: Michael Carpenter makes these books better. He acts as a bit of a foil to Dresden, and he also shows that there are consequences in these books.
I struggled to finish this, a little bit. But I think that has more to do with me not wanting to be done with these books than it does the book itself.
(Again, if I hadn't lost my review, I would upload the covers. I'm just too tired to do it at the moment.)