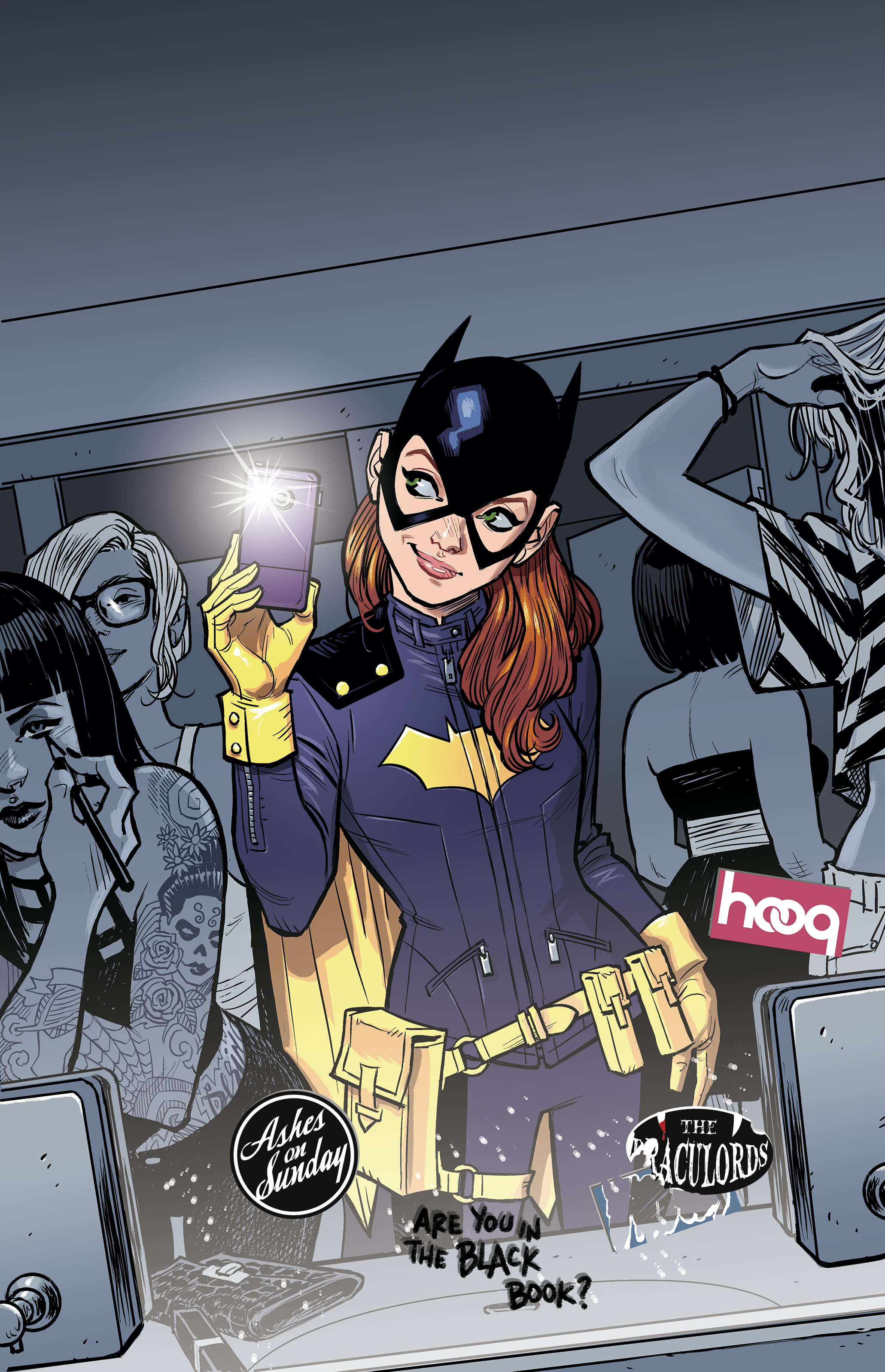 It's a good time for comics, especially for comics with younger protagonists. Marvel's Ms. Marvel is a fun book, Morning Glories is Image's hellish but entertaining read set in a prep school (I can speak to the first volumes), Gotham Academy is DC's take on Harry Potter meeting The OC, and the Waid/Staples Archie reboot is my favorite comic in print. Then, there's the recent Batgirl update. The new Stewart/Fletcher/Tarr team places Batgirl in college and in Burnside, which I think is Gotham's Brooklyn. (By the way, comics with younger sidekicks have traditionally been a part of comics and an attempt to create someone that younger readers identify with. See: Robin, Bucky. I think the younger protagonist is a fairly new trend. I can't think of any except Shazam, and maybe Amethyst from the 1980s.)
Initially, when news of the new Batgirl team broke in 2014, everyone was excited about Batgirl's new costume, which put functionality over cleavage. I appreciated that move and agree it is worthy of discussion, but what I really enjoy about the new Batgirl is Batgirl herself. This Barbara/Babs/Babes Gordon is whip-smart, resourceful, good-hearted, funny worries about school and bills. She gets distracted by friends. She saves the day and then barfs in a trashcan because she's hungover.
I also like the supporting cast. Besides Dinah Lance (Black Canary) who is crashing on Babs' couch, a lot of the characters are new. Programmer roommates, up and coming academics and engineers, social media jerks, hookups, etc. all flesh out the book and make it feel like a real college experience of someone who happens to be a hero.
The art and action are also very well done. There's an effervescence and playfulness to the panels that fits being in your 20s well. The story itself is tech-based and enjoyable. If you want a fun book with a young heroine, I feel good recommending The Batgirl of Burnside.