This is my second Patton review. His newer book, Silver Screen Fiend, is reviewed as well.
While, I'm not a big fan of Patton Oswalt's standup (outside of No Reason to Complain), I love listening to his long-form interviews. In some ways, we have very different worldviews. In other, more interesting ways, we are alike: We adore our talented friends. We appreciate artistry. We may or may not have spent more time leveling up our RPG characters than leveling up ourselves in an actual gym.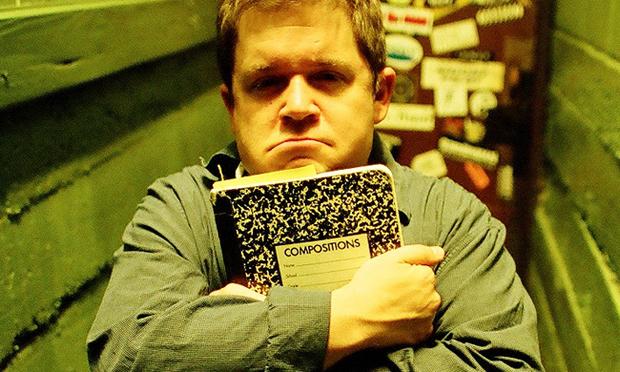 For that reason, I appreciate Zombie Spaceship Wasteland. Part memoir and part silliness, the book explores with art, feeling like an outsider, attraction to the bizarre, and also, of course, D&D.
My favorite story within the book deals with Patton as a kid – he and his friends' minds are mostly on building an amazing snow fort, but one of his friends concurrently realizing, while sitting in the fort, that something awful is happening to his family. Innocent and oblivious, Oswalt doesn't realize until years later what happened that day. That kind of poignancy resonates well with me. I was a mature but innocent kid, and I distinctly remember hearing some of my classmates talking about drugs and sex, and I just felt sad. I wasn't ready for all that – I just wanted to talk about video games and sports.
As he does in Silver Screen Fiend, Oswalt also reflects back on his early years in standup and some of the misadventures during that time. He is (what I perceive as) ambivalent about coming from the South or what he shorthands as suburbia. On one hand, the South/suburbia represent close-mindedness and disengagement. On the other hand, there are more ways than close-mindedness to arrive at a quieter life. One of the last stories in the book is about a week-long stint in a tiny town outside of Vancouver. He wanders the suburbs by day and bombs in tiny club run by a cokehead at night.
If the review feels a bit scattershot, so does the book. Essays, gags, and snippets of memoir are peppered throughout the pages. They have a similar theme but the presentation may not flow as naturally as it might have. That kind of thing doesn't bother me that much, so this was a 3.5 star book for me. It was enjoyable and thoughtful, sometimes poignant. However, it wasn't one I feel the need to buy for all my friends.