CBR14 Bingo Square: Shadow
I'm a big fan of witches and magic mysteries, so I got immediately hooked on the Alex Craft novels. In book one, Alex uses her magic to raise shades, which aren't quite ghosts. More like the memory imprint of a person after they pass. It's a very handy skill to have a shade testify in their murder trial. Alex has been quite a few personal revelations, a love triangle, and an angry fae queen by the time we reach the final novel. I'm reviewing this for the Shadow square since there's a ton of political chaos between the fae courts and unseen enemies.
 SPOILERS BEGIN NOW!
In Grave War, Alex has embraced her otherworldly heritage. She now is head of the FIB – Fae Investigation Bureau. Falon is now the Winter King and trusts Alex to oversee the door to Faerie for his court. Her new fae coworkers are mighty suspicious that a random P.I. is now running the show. Alex was hoping to ease into things but is given stacks upon stacks of paperwork and unsolved leads. And before she makes a dent, the Eternal Bloom bar suffers an explosion. This is where the door to Faerie is through a magical tree. The explosion irreparably damage. She can't contact Falon and the fae in the human world can't get the magic. If they are cut off too long, they will fade away. Her mysterious father pops up and says to get another door. But finding another fae court willing to open a door proves challenging.
Some old friends and also some major enemies return for the final installment. There isn't as much romance as in previous entries. That's understandable since Alex has her man. The book does open with a fun scene where Faerie decided to give her an engagement ring to Falon. It was sort of like reading between the lines with magic, but Alex wasn't actually ready for all that commitment. And before things can be discussed, enter the bombing mystery. The reveals are HUGE compared to previous books. We finally understand the true nature of how Faerie works and chooses its rulers. There are some double crosses and Alex has to get out of quite a few murderous situations.  I bought this in 2020 and held onto it for two years. This time on purpose because I wasn't ready to be done with Alex and her world. All in all, it was a satisfying end to the series.
I highly recommend this series to anyone who liked Trailer Park Fae by Lillith Saintcrow, Patricia Briggs' Mercy Thompson series, or Seanan McGuire's Toby Daye series.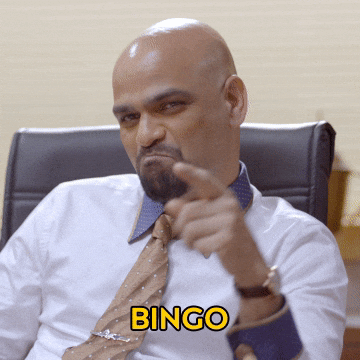 Made my second bingo lines right down to the wire!
Alas, I need to get cracking on my reviews. I've 27 reviews for books read this year and 8 more books to read for my reading goal.