CBR Bingo Square: Cozy
I love cozy mysteries anyway I can get 'em. I love to delve into book series as much as I like to marathon Hallmark Murder Mysteries. I grew up on Murder, She Wrote. I still ask my mom what episode she is watching if we're talking on the phone while she watches. And even better, I get to learn about fun shows at work when we promote Acorn TV.
The Plot Is Murder by V.M. Burns kicks off her Mystery Bookshop series. Samantha Washington is about to open the titular bookstore in her Lake Michigan hometown. She loves mystery books and has two adorable dogs named Snickers and Oreo. Before she can fully open it, a dead body is found right outside! Not the best publicity for her store. Samantha has been writing in her spare time a Victorian, Agatha Christie-inspired book. Bad luck for her, the book has similarities to the real murder. When this is slipped to the cops, she becomes a suspect especially since the dead guy was her realtor. They had a nasty dispute over the closing sale. Samantha attempts to solve the case on her own but eventually needs help. She teams up reluctantly with her hilarious grandmother and her fellow retirees. The past owners, the dead guy's wife, and a few others are hiding secrets. This crew is determined to find out to clear Samantha's name.
What I love about cozy mysteries are the entertaining characters and low-stakes small-town drama. Yes, Samantha is a suspect, but the cops don't really have a strong case. I love how she has the audacity to try and solve the case. And then ends up doing it! I felt the book within the book was a bit of a distraction. I did become invested in the fictional murder case. However, I really wanted to see whodunnit in the real world. The dogs are adorable and sniff out suspects. Her grandma is a hoot and I wish she could be my friend. Their antics in the casino were so much fun. Giving me Sofia vibes from The Golden Girls.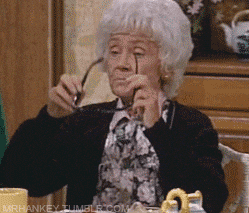 Read this if you love cozy mysteries set in small towns or bookstores.