Please note that I received this book via NetGalley. This did not affect my rating or review. 
I Did Not Finish (DNF) at 26 percent, skimmed to 40 percent mark. I got up to chapter 10 and tossed in the towel.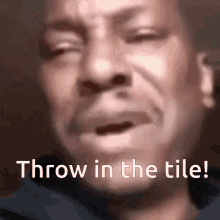 It just didn't grab me. The writing felt super slow and I felt like after a while the book was going through the motions. There's no heat between Jerome and Margot. And why they would get involved in Ida's business didn't read as believable to me at all. I loved the food descriptions as well as the description of the locations of the area. But the characters had me going meh. Maybe if we just stick with Jerome and Margot I would be for it. But we start off knowing something bad happens and we rewind back several months from 2019. Then the book jumps back and forth between characters an timelines. The 40 percent I read had the timelines going from 1972, 1977, 2007 and 2019. Also I found some stuff wrong in the ARC versus the synopsis which always irks my soul. I also didn't realize this was the 4th book in a series. I wish that NetGalley gave you the heads-up about that. I requested this book eons ago and it's already out and I hate feeling rushed when trying to read/review so that's another reason that since I am not enjoying it, I am going to put a pin in it.
ETA: this is a fourth stand alone in a series but not connected. I was told that so updated my review to reflect that.
"Sugar and Salt" follows Margot Salton, a barbeque master from Texas. She moves to San Francisco and realizes her dream of opening a restaurant. She finds a place, but is told she has to share the kitchen with a bakery called Sugar. Margot thinks this is a sign and agrees and in a few short months opens Salt. She finds herself pulled in by the former bakery owner of Sugar, Ida and her son (now running the place) Jerome. Margot and Jerome find themselves attracted to each other and starting something new. But then something from Margot's past comes back to possibly ruin their future.
I don't know if certain things are going to get fixed in the final book or what since I am reading an ARC, but the Goodreads description reads:
Margot instantly takes to Jerome's grandmother, the lively, opinionated Ida, and the older woman proves to be a good mentor.
Ida is her mother. Not his grandmother. Also the way the synopsis on NetGalley/Goodreads played it, I thought the lead in this was going to be Jerome. So I just felt flattened by that as well.
I didn't feel much for Margot, Jerome, Ida, or Francis/Frank. I just think that the book kept everyone way too thin throughout that you don't get a chance to just revel in the romances. We have a second chance romance with Ida and Frank and I did not feel it at all. Everyone kept talking about how lit up she was and then when we would pivot to her third person point of view I would go okay then. Same issue when the book switches back to Margot being in Texas in 2007.
I skimmed a bit (to the 40 percent point) and at that point I just realized that nothing was grabbing me. Everyone just felt flat. I maybe laughed at a description of Ida having lines on her face. If she was 18 around 1972, in 2019 she would be in her early or mid 60s, also Black women tend to not get lines/wrinkles around their faces. I don't know, it just was something that hit me and made me crack up. But the reveal about [redacted] felt a bit off. Cause I legit went wait, how about [redacted] and realized that at this point I needed to put the book away. I loathe secret pregnancies in romance novels and this one just felt a bit thrown in. Badly. I think I recently read a Wiggs book which did something similar with the narrative and timelines and I think that is why I didn't really like it either. I would like to just focus on one couple per romance book. Of course when you have a series, you are setting up the next couple, so they usually appear, but this just felt crammed with too many people/plots and not enough to grab me.
As I said above though, the food and location descriptions were awesome. I just wish the rest of the book had been.