Trigger warning: Suicide ideation
So. This isn't a romance book. I am fine with romance books taking on serious subject matters, but this book doesn't end with a Happy Ever After (HEA), it ends on well there's hope for one, done the line. And honestly, I don't think the heroine (Nora) is good enough for the hero (Andrew Santos) so that's a no from me.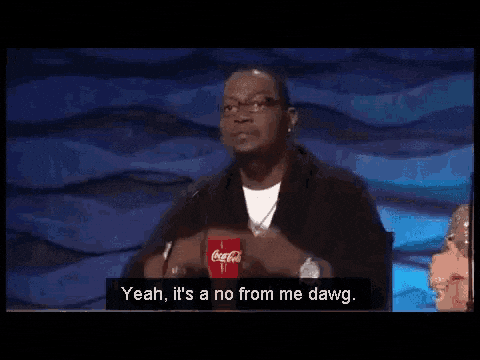 I think what got me is that this entire book is pretty much joyless. The only reason why I gave this two stars is that I thought the cover was cute and I honestly thought the writing was fine, and the character of Andrew was really great. However, everything else dealing with Nora, and the flow of the book was not. Also, don't tell me a book is similar to The Bookish Life of Nina Hill and it is not. Not even a little.
"Must Love Books" follows 20 something year old Nora Hughes. Nora is an editorial assistant at Parsons Press. Though initially excited by her job (cause she loves books) Nora over the past 5 years has been grinded down by the cutbacks, layoffs, and salary cuts at Parsons. When her best friend at work, Beth, leaves for another job, Nora feels more adrift than ever. When she messes up a lunch order though, she ends up meeting one of Parson's bestselling authors, Andrew Santos. Nora keeps running into Andrew and finds herself pulled to him though she doesn't want to be. When Nora starts moonlighting at another publisher, she doesn't know if she can pull herself out before she gets caught or worse.
I really wanted to beg Nora to see someone and obtain some medication. Because the suicide, depression, and anxiety this character had through the entire book was a lot to wade through. It didn't help that I saw her as being way too dependent on Beth and then on Andrew (she just shows up at his house without calling…who does that?) Looking to others to lift you up constantly is not a winning strategy and thought the book was being very dishonest about how hard it is to break the cycle of depression. And honestly, though you feel for her and what happens at Parsons (taking a pay cut) she had options than the one she chose. I think that Robinson wants you to feel for Nora, but I just thought how duplicitous she was through most of the book and I was not rooting for her. I think what kills me is that I wondered why anyone was defending Nora and or trying to help her out. She shuts herself away from her roommate who you can tell is hurt by it. She only talks to Beth when she needs cheered up/encouraged. She ends up "befriending" three other colleagues she dumps herself on. She just felt like a energy vampire to me. And I used to have someone in my life that had this affect on me, so maybe it was just bad memories rearing up while reading.
Andrew was delightful and I loved the character. Him trying his best to be there for Nora and being vulnerable at times because he's worried that she doesn't really like him, but sees him as a means to an end for her job at Parsons is hard to read sometimes. And I hated how Robinson just has him and other characters constantly give Nora a pass.
The writing was fine as I said, but the flow was not. This book was slow. Maybe it was the subject matter or something. But reading about how books get published and the ins/outs of the industry was not exciting reading.
The setting of the book is San Francisco, but except for a few scenes here and there, this could have been anywhere USA.
The ending as I said was not a HEA. I said well maybe it's a HFN, and no, it's not. If anything, because Nora's core issues are not addressed (it's not just her job that is the issue) I just could not say yep, happiness will follow.