That's it. I probably need to stop reading this series. The tropes that Snow indulges in are the worst ones for me to read about in romance books. I hate the dead best friend/brother/sister to loves trope. Just no. Stop it. And I absolutely hate the exboyfriend/girlfriend to lovers trope. My sister would kill me dead for dating and ex and vice versa. The books either have highly unrealistic reactions to said dating, or people are super okay about it. Stars Over Alaska indulges in the first trope and I was bored senseless. I was really hoping to get into the character of Leslie since she showed up in the prior book, but honestly I didn't like her throughout the book. She acted like an ass to her mother (for really dumb reasons I thought) and then acted like an ass to the star she was supposed to be protecting. The romance side of things felt forced and unrealistic.
"Stars Over Alaska" follows bodyguard Leslie Sanchez as she runs back to Wild River to hide the woman she's supposed to be protecting from a deranged stalker. Leslie thinks going back to Wild River will allow her some time to regroup. But dealing with her family and the long simmering "tension" between her dead fiancée's best friend Levi Grayson are making things more complicated than it should.
Sorry, I am literally laughing and sighing her. So first off, it makes zero sense that Leslie would go back to Wild River. She hates going back there and she won't speak to her mother. Literally when you find out what the falling out was between Leslie and her mom I was on team mom's side frankly. Also how Leslie show Selena (the former Disney childhood star now Hollywood actress) started to bug me. She saw her as being selfish and self absorbed and I maybe laughed a few times. I actually liked Selena who seemed to have a better head on her shoulders than Leslie and kept calling her out for how she was treating everyone around her. Levi and Leslie made zero sense to me. We read a lot of why Levi has always had feelings for Levi, but it was all a bit….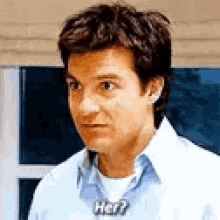 after a while. Cause I didn't see anyone that I would be putting up with for longer than 10 minutes.
The big stalker plot line was a snooze for me. We have some resolution with that, but honestly, you can figure out who the stalker is in five minutes just by process of elimination.
This book was weird though since you get a bonus story in here called "A Wild River Match" and it follows Mike Toldeo who is forced to do a Valentine's Day camping trip with several potential couples. Maddie Frazier is on this trip, but only because her sister talked her into it and she's supposed to be meeting a potential match during the trip. Things go south when the guy doesn't show up and she's forced to share a tent/igloo thing with Mike who is her sister's ex-boyfriend. Of course sparks fly. I refuse to even get into the ins and outs of this story because I just shook my head and said this makes no sense like 10 times.
One thing I noticed is that this book was really the dividing line for some Wild River readers. I keep hearing eh about the latter books, so don't know if I will continue on with this series or not.