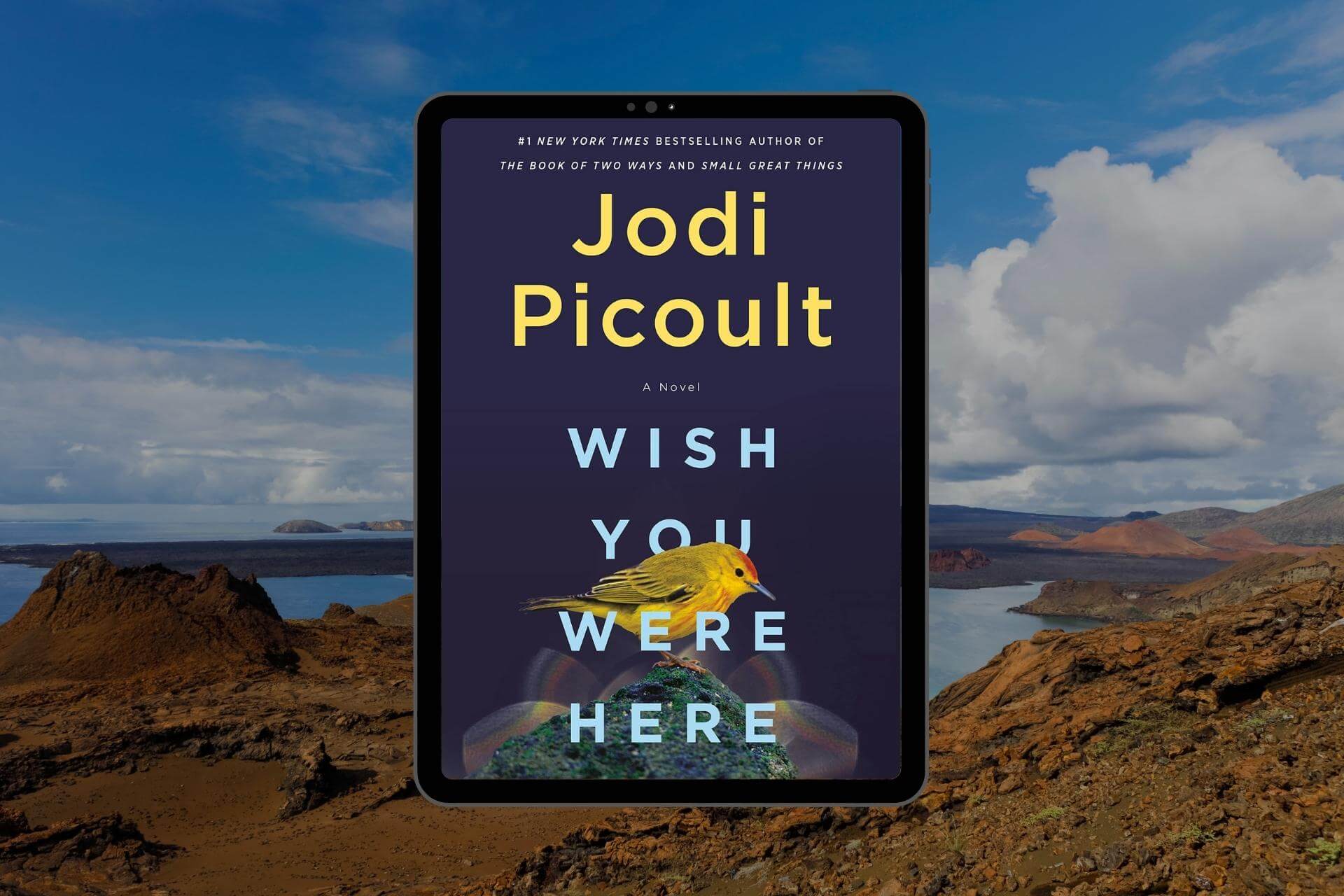 Somehow I've lasted this long (32 years) without having read a Jodi Picoult novel. I recognize the name, having heard it spoken so highly of throughout the years, but couldn't place it to a single book. Looking at her bibliography, only My Sister's Keeper pops for me as a recognizable name. But I saw this one at Target, was hooked by the opening lines describing Diana watching her father restore the zodiac ceiling in the main hall of Grand Central Terminal ("When I was six years old, I painted a corner of the sky."), and bought it just because, like I used to do with so many books back when I was at Pitt and lived right next door to the campus book store. (This is how I stumbled upon Stephen King's Dark Tower series, for example) I knew it was set during the pandemic, except that was the extent of my knowledge. Naturally, this is what I chose as a follow-up to the bleak Black Cake, because I'm a glutton for punishment.
Wish You Were Here, though, is thankfully closer to the sweet side of the bittersweet spectrum and I didn't come out of it just feeling sort of depressed, like I did with Black Cake. Having lived with my fiancee as she navigated the pandemic as a resident in Detroit, one of the hardest hit areas in the US, I knew all too well the reality behind all of Diana's boyfriend Finn's residency venting. Seeing his emails to Diana, who he told to go alone to the Galapagos when COVID made him too indispensable to the hospital to go with her, was like reliving the timeline of events my fiancee and I experienced, the ever-changing narrative we followed as we learned on the fly about this new virus. Suffice it to say, with how much parts of this book reflected my own pandemic experiences (all the way down to Tiger King), I'm heavily biased. I would say, then, that my love of this book should be taken with a grain of salt, were it not for the overwhelmingly positive reviews it's received.
I'd love to do more than scratch the surface of why this book impacted me the way it did… but, to put it simply, the book has surprising layers I don't want to ruin by peeling them away for you now. Not everything is as it seems. I'll just say that if you want an accurate look at what this pandemic has been like, particularly for those most affected by it (doctors, the families of the most at-risk, etc.), Wish You Were Here gives you precisely that. Picoult did her research, consulting many a doctor, and reminded me with Finn's shop-talk that I've learned more about these various treatments than I ever wanted to out of a disappointing necessity. For some, this might hit too close to home and be depressing in its own way to them. For others, it'll surely hit home just right like it did for me. And I'm sure most of you know right away which camp you'll fall into.