I discovered Ilona Andrews through Felicia Day's book club. We read the first Kate Daniels book, Magic Bites. I didn't quite get hooked, but Cannonball Read made me want to read more. Thanks to Malin, Emmalita, and Jen K for convincing me. I know you didn't have to twist my arm! I had always planned to read their Hidden Legacy series. I even bought the most recent book last year. It wasn't until Malin gifted me the first two books for the CBR12 book exchange that I dove into the series. I'm kicking myself for waiting so long.
The Hidden Legacy world revolves around magic that's passed on through bloodlines. There are magical houses led by users with the Prime (aka highest) level of magic. The next level down is called Significant. The first trilogy of books follows Nevada Baylor who runs a private investigation business with her family. Nevada has been leading the business ever since her father fell ill from cancer. After her dad passed, she has thrown herself headfirst into work. Partly to pay off debt, but also to keep busy. She also loves helping people. She lives with her mom, siblings, cousins, and grandmother in a giant warehouse. Even though they are small potatoes compared to their parent firm, they get by pretty well.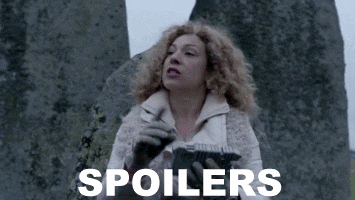 Light spoilers for the first four books are below!
In Burn for Me, Nevada's forced onto a dangerous case to track down a psychotic Prime fire mage named Adam. When magic-users fight, the cops just get out of the way. Her boss wants her to allegedly resolve the situation while his rich magic house stays out of the heat. If she somehow brings in Adam, her boss will give her a hefty check. If she refuses, he threatens to bankrupt her and acquire her business. Not fair, sir! Enter Connor "Mad" Rogan who is a Prime and retired from the military. He is known for leveling cities with his telekinetic powers. Hence the "mad" nickname. He also wants Adam for his purposes. He crosses paths with Nevada and kidnaps her to squeeze her for information. Totally rational, right?! Little does he know that Nevada isn't so easy to crack. She always knows when someone was lying, so she has the power to resist truth magic. Through the case, she discovers she has only scratched the surface of her potential. The two stubborn characters reluctantly work the case together. I loved their witty banter when sparks really start to fly. At the end of book one, Nevada and Connor have an INTENSE moment while the city is literally on fire. Connor is all on board to explore a relationship, but Nevada swears she'll never see him again. To my delight, she is wrong.
The next book, White Hot, was my favorite as more of the magical world is revealed. It's also when the romance between Connor and Nevada gets going. They join forces again to solve a locked-room murder case. Nevada is hired by Cornelius, an animal mage that is introduced in book one. He begs Nevada to figure out who killed his lawyer wife. As fate would have it, Connor's security company was hired by the same law firm. As he lost team members, Connor is determined to find out who is responsible. The same secret group who let Adam rampage seems to be behind this case as well. The trio must play House magical politics to find the answers they seek. Nevada always tries to stay on the peripheral with Houses. Unfortunately, she finds herself knee-deep in magical society. All the while, she begins to see the real Connor. To her complete surprise, she likes what she sees. This novel ends with an even bigger problem emerging…Nevada's hidden heritage comes to light.
Wildfire reveals Nevada's true power and where it comes from in her family tree. I don't want to spoil too much, but she has a deadly relative on her trail. There's no more running from it. Connor pledges to keep her safe, but Nevada wants to remain independent. The book sees their relationship blossom while the real world attempts to tear them apart. That pesky cabal is back too. They hate Connor for ruining all their plans. It's an all-out war since magic houses fight until there's no one left standing. We learn more about Nevada's family and their powers as well. I wasn't ready to leave Connor and Nevada at the end.
We get a glimpse of Catalina and her power in Wildfire. However, the novella Diamond Fire, sees her character come to the forefront as the main protagonist. This bonus book is set during a wedding where we meet more of Rogan's family. The story revolves around a stolen jewelry case. There are also some rom-com level wedding hijinks. Catalina must find the missing heirloom. Thankfully, she has some help from her cousin and Connor. Although it was short, I thoroughly enjoyed this extension of the universe. We meet magic users from abroad and the novel skewers spoiled rich people.
I devoured this Hidden Legacy series too fast. I didn't realize the world was set in Houston until I started reading. This was a nice surprise as I was in Houston at the time. I especially enjoyed how Jersey Village, a Northwest suburb, was portrayed as a dangerous ghetto of monsters in book one. What I really love about this is how Ilona Andrews cleverly tells a story about magic while making it feel grounded in the real world. They have a knack for urban fantasy. I haven't read a book by them that I didn't enjoy yet! They don't skimp on the heat and romance either. My favorite urban fantasy novels tend to have an even mix of passion, action sequences, and compelling characters. Nevada is the underdog you can't help but root for. Connor is the loose cannon that scares but excites you. Their enemies to lovers' chemistry are pure magic. Nevada wants to be practical, but before she knows her life becomes extraordinary. This calls for extraordinary friends and situations. She blossoms into an even more badass character in book three.
I highly recommend this series if you're a fan of Ilona Andrews' On the Edge series, Kalayna Price's Grave Witch series, or The Magicians tv show.
I decided to take a break so I can savor this series. I don't want to run out of the story before the next book arrives, so saving the next two books. I'm not sure I will love the next books as much as Connor and Nevada's story. I'm very curious who they pair Catalina, and who the big bad will be. If I dive back into the series, I envision a re-read for CBR14 or CBR15.
Read more of my reviews and random musings on my blog.