Before diving into Disney+'s Hawkeye show I decided to pick up the Matt Fraction
run from 2012-2016. One of my friends read them as they were releasing and she raved, suggesting them to me then as an entry into the larger comics world, but I took her up on Northanger Abbey instead. In the years since I've dipped my toe in, reading Chelsea Cain's Mockingbird run, a Star War, and deep diving into Saga in all its gorgeous, heartbreaking glory (and I'm eyeing a 2022 re-read). All that to say, I think I finally felt more comfortable to pick this up now than I did six years ago.
And I'm really glad I did. Fraction decided to tell the story of what Hawkeye (both of them) does when not Avengering. Unlike most of their counterparts Clint and Kate don't have special abilities or intense suits of armor, they are just very, very good with a bow and arrow and dedicated to making peoples lives better. They are easy to root for, and these "street level" stories are just the right kind of story for me.
The style of these, led by David Aja, from the lettering to the color scheme made them incredibly easy to read while feeling warm and welcoming and full of information and emotion. In fact, it stood out dramatically at the end of Volume 1 which includes Young Avengers Presents 6 which has a completely different visual feel – a more typical feel for contemporary comics – and I just didn't like it. The simple color story and evocative but 2-D drawings set the mood and I am super impressed with Annie Wu's ability to give distinct facial expressions to her characters.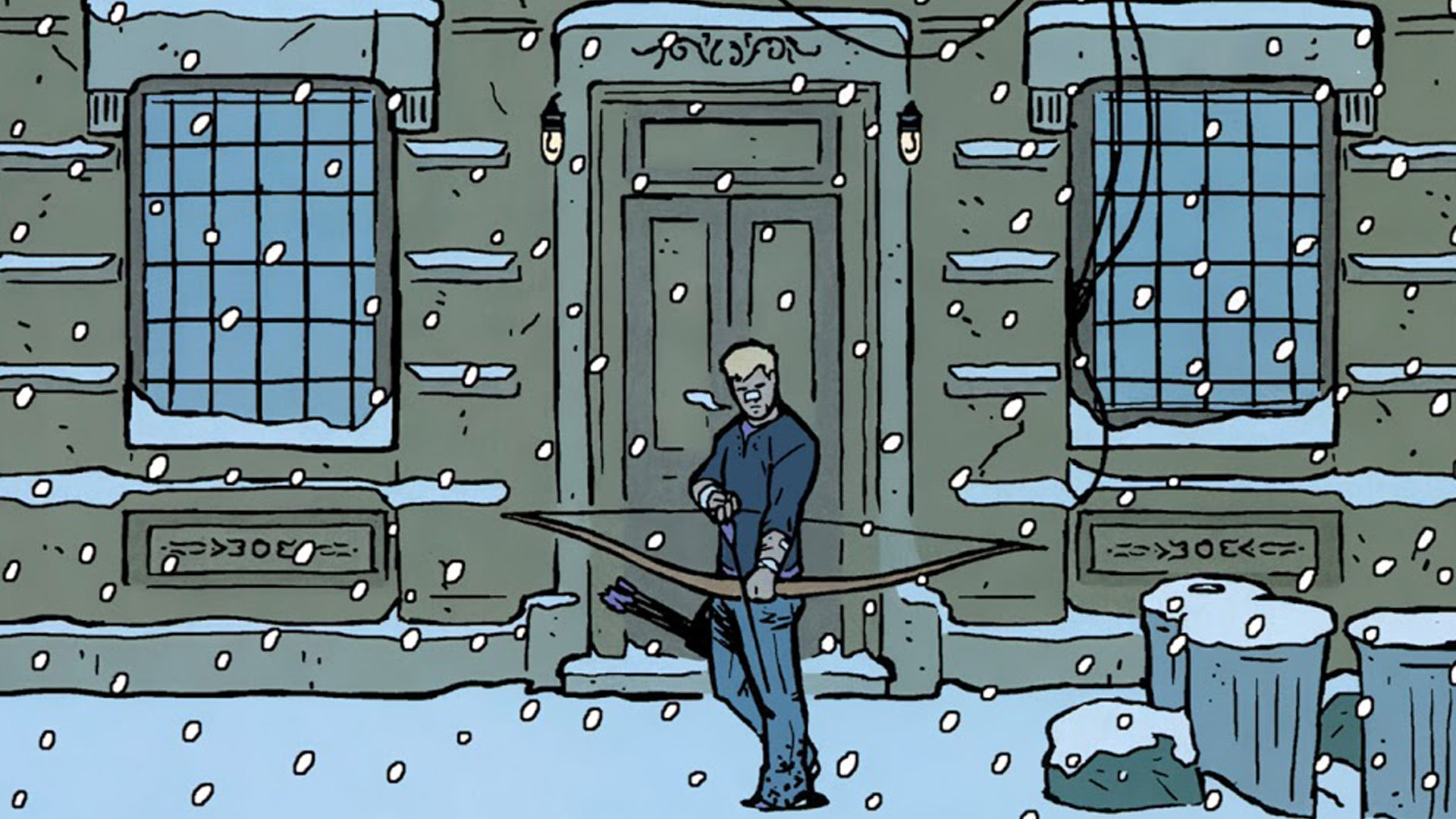 This run of Hawkeye is proving to be just as clever and funny as I had been led to believe and episodic in a great way. Its also trying new things, with Hawkeye 11 we get everything from the point of view of Lucky the dog and it's a creative master work. I had only anticipated reading the first two volumes and getting around to the second two sometime in the new year. Volume 2 ended so strongly with Lucky that I immediately requested the rest of the Fraction run from my library.