Join us May 21-22 to discuss this book and two others in our Young at Heart: Reading Childhood Favorites book club.

My retired librarian mother and I are alike in many ways; but one of the big differences between us* is that I'm a big proponent of rereading books, and she never rereads ANY THING. She says there are too many books that she hasn't read to spend time on rereading. Personally, as much as I do like going back to books, I usually only reread books I enjoyed like A Wrinkle in Time, The Stopping Place and The Owl and the Pussycat.
View this post on Instagram
But Tales of a Fourth Grade Nothing? I definitely didn't love that book when I read it as a kid, although I do vividly remember reading it. It's all because of the doomed turtle. In so many books, even children's books, a much-loved something is often Chekhov's something, so we suspect that the turtle is going to be in danger. But shockingly, in this case, the turtle is doomed, doomed to be eaten by a two-and-a-half-year-old.
Of course I knew I was going to have a different perspective so many years after reading this book at Stonybrook Elementary. And yes, as an adult, as a mom, as a person living in a different century from the publication date, I sure did have a different perspective about much of this book. The world of the 1970s is different in a lot of ways: New York City is crime-ridden; parenting methods, the role of the mother in the home, and the portrayal of Fudge's misfit friends who we now recognize as having various developmental issues. But Judy Blume is an incredibly effective writer, so even though I brought all of my modern concerns with me, as a reader I still was on the side of the older brother, Peter.
I'll note that I probably wasn't as fully on the side of Peter as my own eldest child would be, because my brother and I are so close in age that I don't remember a time when he wasn't around. My girls are 3½ years apart, so my oldest girl remembers a time when she was the sole star in our eyes. TFGN's protagonist, Peter, remembers a time before his little brother, Fudge, was born, and since then, Fudge has been a constant irritant for Peter.
I don't know if this is the first instance of a children's book using a narrator, but it is definitely effective. Blume is a funny, skilled writer, and we feel Peter's exasperation thoroughly. 25 years after TFGN was published, George R. R. Martin would write Game of Thrones with multiple narrators. Did GRRM steal this idea from Judy Blume?
Decades after reading it as a kid, I was still grossed out in a slimy, sickening way to read what happened to Dribble, even though I knew it was coming. But this time, so many years later, I saw how Blume turned the turtle into the punchline. All of the agony of having a little brother led us down a long road to a dog, a dog named: Turtle.
I named him Turtle to remind me.
And I'll never forget that turtle either.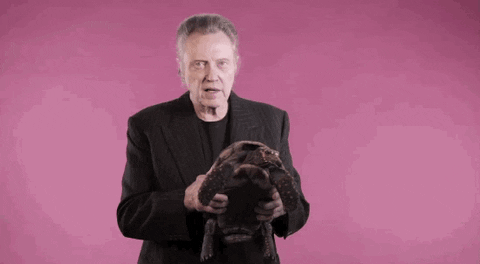 (See also: loving/hating Science Fiction. Mom stands by her 1977 review of Star Wars outside the theater "..it's only cowboys and Indians in space." We still disagree over the awesomeness of that take.)