Sometimes you need a cozy mystery (or two) to relax your mind. If you're looking for low-stakes mysteries featuring female amateur sleuths, give the Noodle Shop or Ice Cream Parlor books a whirl. Coincidently, these are both set in Ohio.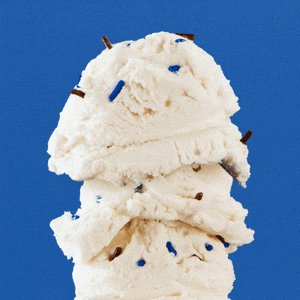 A Deadly Inside Scoop by Abby Collette is a newer series with only two books released. In book one, we meet Bronwyn, Win for short, as she re-opens the family's ice cream shop in the middle of winter. Not the best time, but her home-made flavors are worth it. She just needs to get people in the door! One day, she meets a mysterious man outside the shop who says he knows her family. It was a harmless encounter, but her family tells her to stay away from him and not ask questions. A few days later, Win finds his dead body in the snow. Since her family has a bad history with the stranger, things don't look great when he is found dead near her shop. With this personal incentive, Win reluctantly takes up the case. Her bestie eggs her on using tv mystery knowledge from watching Agatha Raisin. They basically just start asking questions and gathering clues.
Win's close-knit family is a big part of the book. I really enjoyed the representation of a middle-class Black family navigating small-town life. The book also highlights how they all deal with grief in their own way. Win moved to the big city and had a marketing career. But when she became ill, she changed her priorities and moved home. Once there, she decided to renovate the ice cream parlor. She didn't do it just for her grandma, but for herself. Her grandpa is hilarious and sweet. I especially liked how he hung around the shop to be nosy and protective of Win. The mystery itself had enough red herrings to make for an engaging mystery. I wasn't shocked when the villain was revealed, but it was still enjoyable to read. And of course, one of the best parts of the book is the detailed ice cream making. I loved how Win treasures her grandma's secret recipes. When Win is anxious, she uses ice cream making to soothe her mind concocting delicious flavors. If you have a sweet tooth, I recommend having some emergency ice cream in the freezer when reading this book!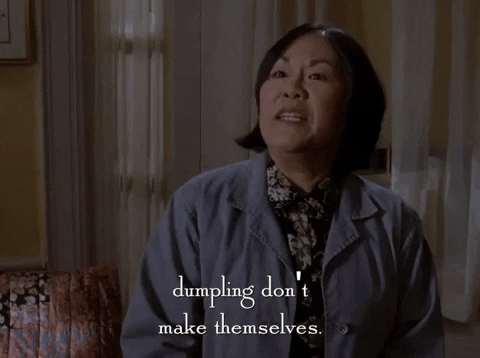 Death by Dumpling by Vivien Chien might also make you hungry since it's set in a family-owned Chinese restaurant. Lana quit her office job and didn't think too far ahead about what was supposed to come next. To get by, she is waitressing full-time at her parents' noodle shop while also nursing a broken heart. We never learn much about the ex who is referred to as "the jerk". Her mother thinks it's high time she finds a husband since Lana has no career and no college ambitions. She is killing time before this murder mystery finds her. The restaurant is inside the Asian Village shopping plaza consisting of a variety of Asian small businesses. When the property owner turns up dead from dumplings Lana delivered, the small Cleveland community is turned upside down. The hard-nosed homicide detective, Adam Trudeau with the "nice eyes", doesn't make any immediate arrests but takes in their cook, Peter, for questioning.
Lana can't fathom Peter as the killer and starts investigating mostly to find out how this happened at all. With the help of her bartender roommate, Megan, Lana starts snooping even though her mom and the detective told her to stay out of it. I love all the colorful characters of the plaza including Lana's family and the mahjong old ladies. Her mom and said ladies really get going when the young and handsome new property owner, Ian, asks out Lana. This attention to her love life mainly annoys Lana. Almost everyone in this book either wants to date or set this girl up! The mystery is a bit predictable, but I'm pretty forgiving of the first book in a series. This was a very quick read that made me giggle and wanna order all the dumplings.
If you're not a big cozy mystery fan, both these books are heavy on the characters and light on the mystery. If you're looking to ease into the genre, these are both decent places to start. There's more romance in the Noodle Shop mystery while the Ice Cream Parlor mystery is a tad more wholesome and focuses on the family dynamic. I'm curious to know what's up with Lana's love life, so will definitely read book two. I'll still get back to the Ice Cream Parlor series, but not in a rush. I highly recommend both these series for anyone who loves the Hallmark mystery channel. You've got funny premises with food pun titles, hilarious characters, and mysteries that are a breeze to read.
Read more of my reviews and musings on my blog.