I have to confess that I was drawn to this book by the comparisons to Thema and Louise by reviewers and the fact that it was free thanks to my Kindle Unlimited subscription.  The book doesn't quite succeed in living up to the Thelma and Louise hype but I still found it entertaining.
First we have Hadley (aka Budget Thelma), a woman in an abusive marriage.  Needing to escape , Hadley flees with her daughter and special needs nephew, knowing it might be her only chance. She hatches a plan to sneak into her husband's office, take his money and run.
Then we have Grace (aka Poor Man's Louise), new mother of colicky baby Miles, desperately wants to put her rough past behind her for good.  She finds it impossible thanks to her horrible boss Frank who just happens to be Hadley's abusive husband.  When Frank cons her out of the commission, Grace also plans to take his money and make her own escape.  When Grace's path crosses with Hadley's, one thing leads to another and they end up on the run together.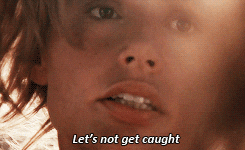 There is also a caring federal officer who is secretly rooting for Hadley & Grace and a hunky boy toy named Jimmy for Grace to round out the Thelma and Louise comparisons.
The book does have snappy dialogue and comedic moments to lighten the drama of the chase.  The women's relationship initially develops out of necessity.  Hadley hurts her foot and can't drive and Grace doesn't want to leave Hadley and the kids vulnerable to Frank.  I wasn't initially sold that these women would become friends but the author does a good job of building  bonding moments while they're running for their lives.
Some of the situations are far fetched, but it was a pleasant and quick read.   And SPOILER ALERT, it ends on a happier note than the movie.