I know I'm late to the party, but I'm so here for any books written by Nalini Singh. I've been meaning to read her work for years. Last year for Cannonball Read 11, I got hooked with a novella in the Burning Up anthology. I started reviewing the Guild Hunter series with Angels' Blood but had my eye on the Psy-Changeling books the whole time. When the new year rolled around, I knew it was time and devoured the first three books in the series.
Slave to Sensation introduces us to the world where the Psy rule over humans with psychic powers. They have conditioned themselves to eschew all emotions. No love, no hate, only cold logic. That is except Sascha Duncan who has dreams and feelings. She keeps them a secret and hides all feelings behind layers of psychic walls. When she meets the alpha of the DarkRiver pack, Lucas Hunter, she feels desire for the first time in her life. And it scares the heck out of her. Any Psy who show emotion are lobotomized or disappear mysteriously.  Sascha and Lucas must work together on a real estate deal wrapped up in politics. Sascha's mother is on the ruling council, which enlist her to spy on the leopard changelings (aka shifters). And to add to the danger level, a Psy serial killer lurks in the shadows. Nevertheless, their dangerous attraction cannot be denied. The book follows their secret courtship while deftly laying the foundation for the epic conflict between the Psy and the Changelings. Sascha uncovers a deep conspiracy all while discovering who she is for the first time. I was intrigued by the sci-fi/fantastical world, but it was the steamy paranormal romance that blew me away.
In Visions of Heat, Faith NightStar has powerful visions. She has been trained to use her power to help Psy businesses profit. And she is really, really good at it. She lives in a secluded mansion that she never leaves. They believe shutting out the world helps her channel her power. Also, seeing the future isn't great for mental stability. Many prophets aren't typically in touch with reality. Faith is completely blind to emotions even more than Sascha in the first book since she is isolated. Her life is boring, but she doesn't complain since she's been trained to value logic. Her world comes under fire when her sister is murdered. Faith begins to question if she could have used her premonitions to save her. Technically, the Psy have families mainly to solidify power. Her father tells Faith the news with no fanfare.  Then, he expects her to get back to work making money for the family. She attempts to move on but becomes tormented by violent visions. Things get even more complicated when she meets the mysterious jaguar Vaughn in the woods. Faith might have been a hermit, but soon has to come to terms with danger and passion all at once. She wants to solve her sister's murder with Vaughn's help. Even if her attraction to him scares the heck out of her. A mere kiss from him sends her into a tailspin.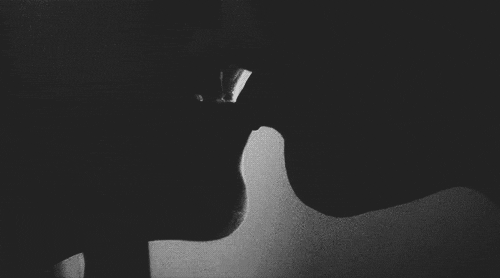 In the third book, Caressed by Ice, we see inside the mind of a rogue Psy named Judd. He has defected to the SnowDancer pack of wolf changelings. This was an interesting twist on the romance pairings. Similar to Sascha and Faith, Judd doesn't understand the new feelings evoked when he's around Brenna. She was a previous victim of the serial killer we meet in the first book. Although she was rescued, her mind suffered severe psychic damage. Judd has the cold eyes of a killer, but somehow she sees past them. The changelings when they are attracted to someone are hard to ignore. He soon realizes he can't stay away from her. His fear isn't of the Psy council since he's already dropped off the grid. It's himself that he doesn't trust. He has darkness inside that he's been hiding for years. This romance focuses on two damaged people who find comfort in each other's arms. In the background, the race politics heat up as the Psy decide to go on the offensive against the changelings. The incidents with Sascha and Faith are a dangerous trend they want to crush.
I'm so captivated by this world, especially the psychic net concept. All Psy are connected to it and can store information there. Sort of like a special DarkWeb that they can access with their brain. There are so many secrets and dangers within it. Even though Judd broke away from it, he couldn't fully turn his back on it. The Psy wield such power, but we all know power corrupts. I can't wait to see how the destruction and hopefully the awakening of the people to the hidden truths with the help of the changelings. Of the three pairings so far in the series, I like Sascha and Lucas as a couple the most. However, I felt the attraction between Vaughn and Faith was more electric. Judd was so complicated that I was more intrigued in learning what he was than his romance with Brenna.
There are so many books in this world that I have yet to discover. It has sizzling hot romance mixed with sci-fi themes questioning the nature of emotion. I would recommend this to paranormal romance fans who like Fringe, Orphan Black, or Stranger Things.
Read more of my reviews on my blog, Confessions of a Pop Culture Addict.