Lauren Mansy's The Memory Thief was the Mocha Girls Read book club read for October. I appreciate how all my book clubs push me to read stories I may not have picked on my own. I love the YA fantasy genre, so I was intrigued by the premise of using memories as power. In this world, the Gifted can take memories and weaponize them by forcing bad memories on other people. There's an evil tyrant named Madame who enjoys wielding memories for cruel means and keeping an iron fist on the city of Craewick. She even auctions off the memories of anyone she deems a criminal to the highest bidders. If you want to be a painter, don't go to school, buy the memories from a skilled one.
The story is told from the POV of Etta Lark, a teenager who hides her gift as penance. Four years ago, a terrible accident doomed her mother to the asylum. Unluckily, Madame has decided to put her mom's mind on the auction block which sparks Etta into action. Filled with regret and steely resolve, she seeks out her former rebel group, the Shadows for a way to save her. The group leader forces Etta to embark on a dangerous quest for a key to a maze prison created by the ruler of a nearby realm. The Maze is supposed to be impossible to find, but that doesn't deter her. She sets off with a boy named Reid who wants to find the maze for his reasons. While encountering various obstacles, the two grow closer while dealing with their family-related demons.
The author is a good writer, so it was an easy read. It did take a few chapters to get into the story. This is a clean young adult romance published by Blink YA, which is not my usual fare. It was cute to see the romance play out with passionate stares, hand-holding, and a few kisses. The active plot is very dark with people using negative memories in combat. Even though they are teenagers, Etta and Reid have been fighting for their lives for years. On their journey, they are constantly on the run and battling her forces. The book has a bleak tone since Etta struggles with so much of her past. The world-building is decent, but the plot hinged on several convenient coincidences. I would have liked to see more of the other realms and more conflict within The Maze. If you like high-stakes teen fantasy similar to The Hunger Games or The Maze Runner, you might like this book. It's in the same vein with a strong-willed protagonist bucking convention using her mind to save the ones she loves.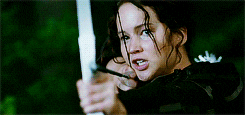 Read more of my reviews on my blog, Confessions of a Pop Culture Addict.