The Bride Test is the second romance from Helen Hoang. I had to figure out what all the buzz was about for myself and was not disappointed. I absolutely love the illustrated cover. Definitely don't want this trend to go away. I haven't gotten around to her previous book, The Kiss Quotient, but thankfully, this series can be read as stand-alone books. The characters simply inhabit the same universe.
After a tragic loss, Khai Diep believes he can't feel emotion because his grief didn't follow traditional standards. He has autism spectrum disorder but believes he is simply defective and love isn't for him. Not ever. His mom thinks differently! She goes back to her home country of Vietnam to find the perfect wife for him. Enter Esme, a stubborn but loyal single mother with a big heart. She agrees to come to America to seduce Khai without all the facts. His mom hints that he can be difficult, but Khai is a nice heart. It helps that he is cute too. If they don't marry, Esme gets a free trip to California for the summer while working in Khai's family restaurant. This gives her a tiny chance to meet her White American father that she never met.
The romance between the two main characters is not instantaneous. Khai is opposed to the whole thing since he believes he doesn't have the capacity to love. He comes off very abrupt and cold. He does eventually tell Esme that he is autistic, but doesn't elaborate. She isn't quite sure what that is with her small-town upbringing. She likes that Khai is different. She sees his sweet side bubbling to the surface. She tries to flirt with him, make him meals, help around the house. Khai is very opposed to this disruption to his routine. But Esme won't give up so easily. They must attend three weddings and with each one, the pair grow closer.
This was a serious "page-turner" for me even tho I did the audiobook. I even cried during one scene. The happily ever after was very satisfying and not predictable. There are a few steamy scenes, but it's more a slow courtship leading up to even Khai letting her touch him. Weeks later after finishing this book, I'm still thinking about it. Both of the author's books have main characters with autism. I appreciate the attention to detail about the disease without making it a big obstacle since the author is married with autism spectrum disorder herself. I liked how the book dealt with family and the characters' personal journeys. I tend to like contemporary romances with a healthy dose of realism and conflict between the characters. I need to read Hoang's debut for Cannonball Read 12 before the third book is released! I highly recommend The Bride Test if you loved The Kiss Quotient and if you're looking for a contemporary romance with lots of humor and heart.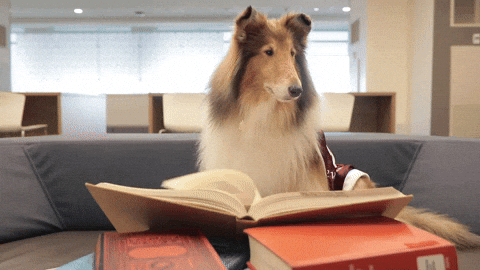 Check out more of my writing on my blog, Confessions of a Pop Culture Addict.